When you create an online store and add a security certificate to your website, you are not only earning the trust of your customers but also gaining the trust of Google.

Starting from January 2017, Google is taking strong steps to ensure a safer internet for all users and is going to mark all HTTP sites collecting passwords and credit card details as nonsecure. On the other hands, sites having HTTPS in their address bar have the trust of Google and get rewarded by better SEO and SERP rankings.

Why you need Storehippo FREE and Trusted SSL for your online business?

If you have not secured your web store with SSL certificate installation, the above is reason enough to go dashing for one and make your site secure and trusted. However, deciding on the type of SSL certificate, completing the verification process, obtaining the key, getting it installed and keeping track of the renewal date has always been a pain for business owners.

StoreHippo has always been keen on providing end to end solutions to its clients and we have expedited our efforts to provide a seamless SSL enablement for all the stores powered by StoreHippo. All the online businesses using StoreHippo's top ecommerce platform can now avail the following benefits,

Get SSL certificate direct from your dashboard as soon as you complete your store setup.
No lengthy process of verification, get your SSL issued and installed within minutes.
ZERO cost for 2048 bit secure encryption that adds green address bar and HTTPS to your webstore.
Get new SSL absolutely free of cost for any number of subdomains of your store on StoreHippo.
Timely auto-renewal of security certificate so that your customers never see a warning or security alert.
Auto redirection from HTTP to HTTPS to eliminate canonical and duplicate page errors for your site.
Simple 5 step process of SSL certificate installation using your StoreHippo dashboard
StoreHippo ensures that its features are DIY( Do It Yourself) and can be implemented by our clients without any intervention or support from our team. The steps to get SSL for your store are very simple and you can obtain your unique SSL by following the steps given below;
Step 1:
Login to your store's dashboard and go to Settings >> SSL Certificates.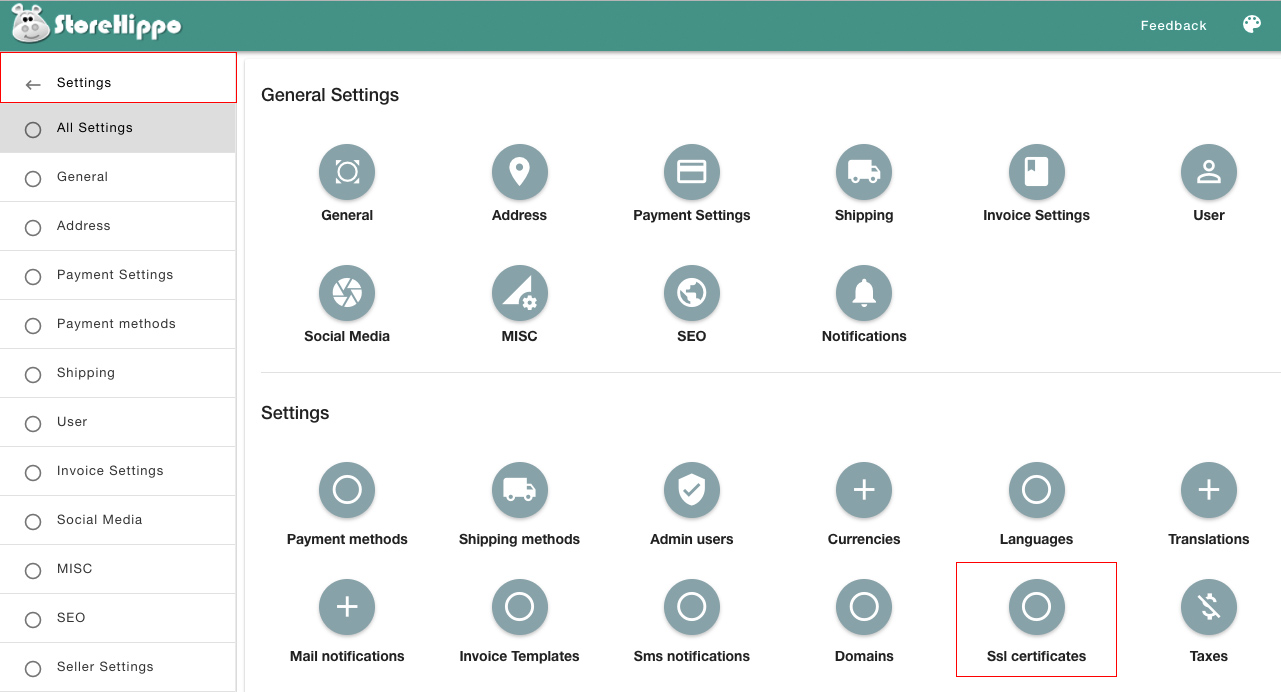 Step 2:
Click on "Add New" from the next screen.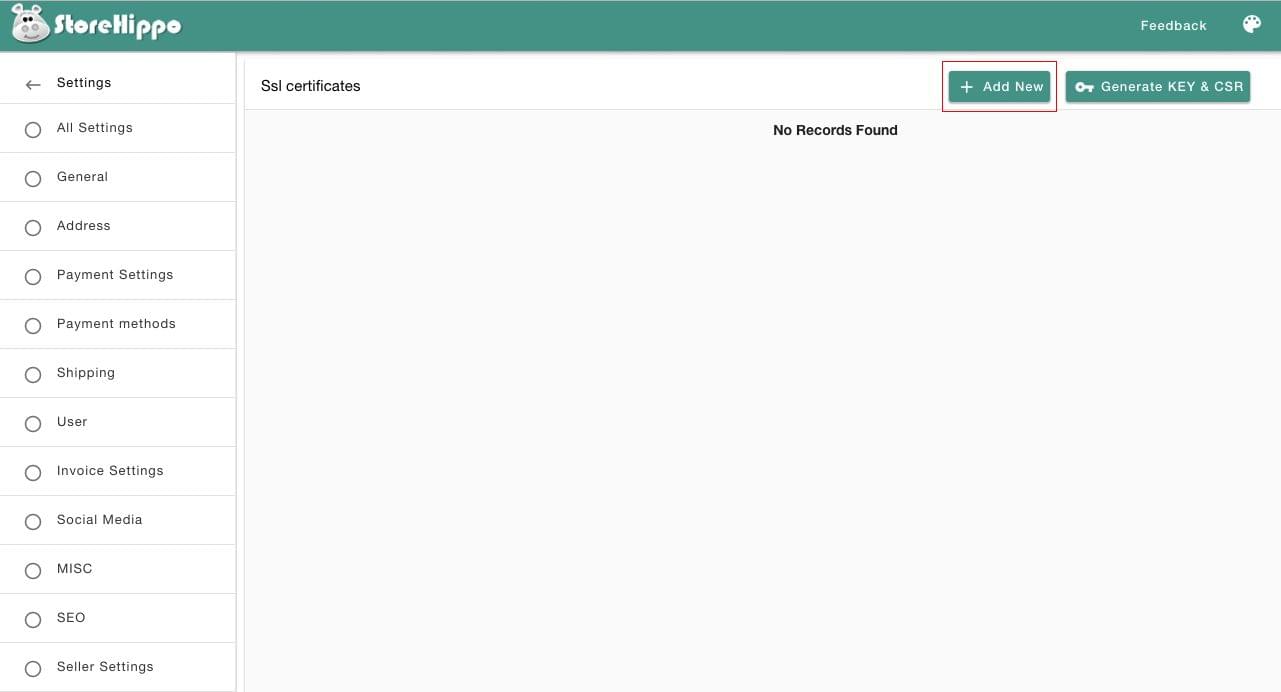 Step 3:
Enter your domain name, the registered email id corresponding with your domain name and then "StoreHippo SLL" and click on "save" button.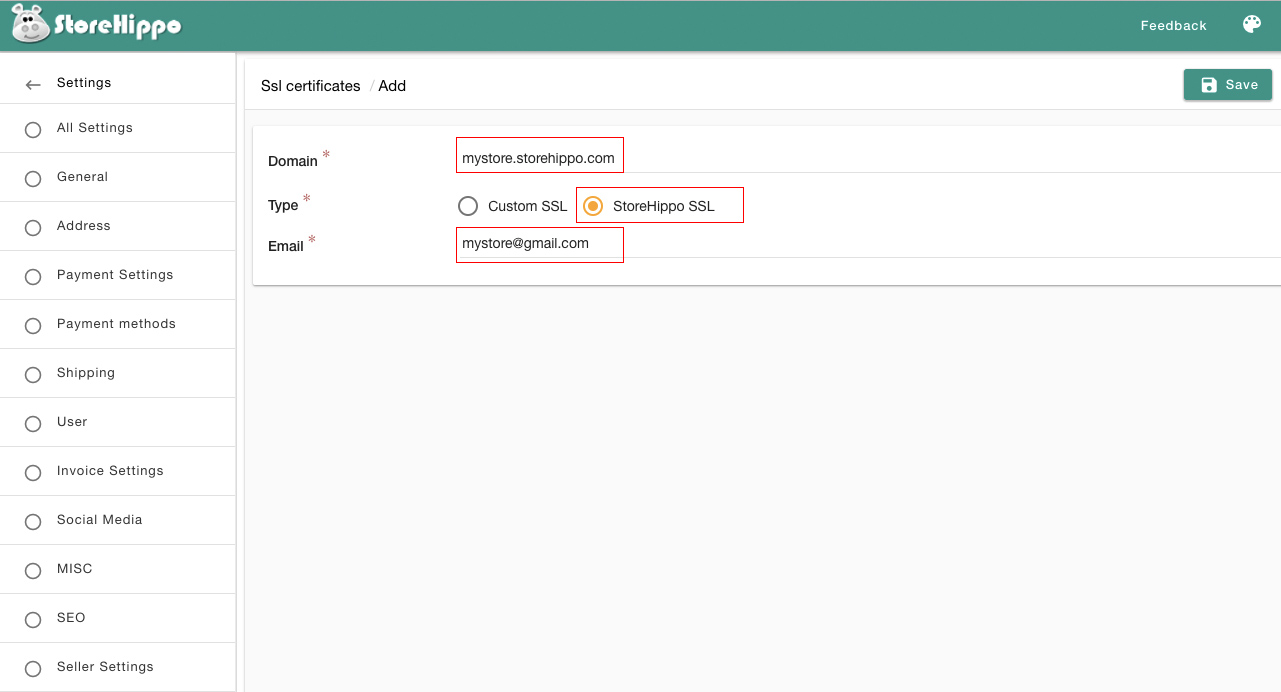 Step 4:
After clicking save your domain will show in the list with "pending approval" message as shown below.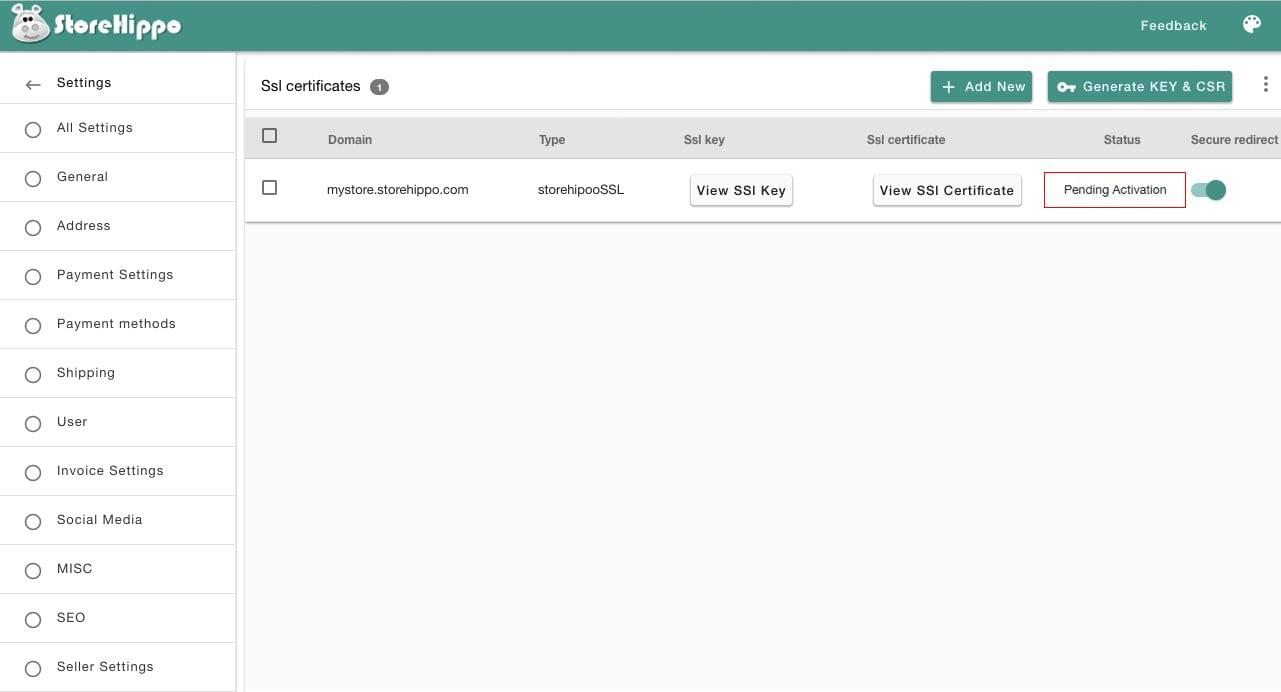 Step 5: Within a few minutes the best SSL certificate for e-commerce will get activated on your webstore and the status will automatically change to "Active".

That is it- Done!

Now you have a secure website with HTTPS and padlock symbol in the address bar.

Conclusion

Now that you know how the simple process to get SSL certification for your online store you should add the free SSL certificate to your store. However, if you already have a custom certificate you can add that as well by choosing the "Custom SSL" option in Step 3 mentioned above.

StoreHippo has taken care to offer you the flexibility of opting for the SSL certificate of your choice. If you have any queries or need more information about securing your website, leave us a message in comments section given below.