Everything That One Needs To Sell Online
Customized
Design
Mobile ready site
Cross­device & Cross browser compatibility
Multiple Free Templates to choose from
Design and customize theme
HTML/CSS Editing
Unlimited Static Pages
Multi­Lingual Store
Customizable Navigation
Editable Email & Invoice Templates
Social Plugins
Sliders & Banners
Custom theme design
Theme based upon device, location or customer group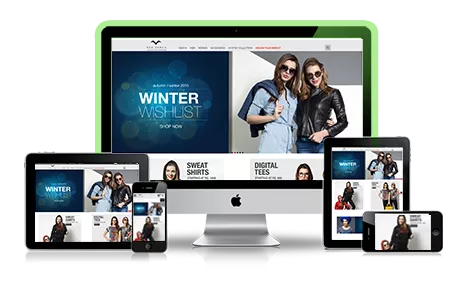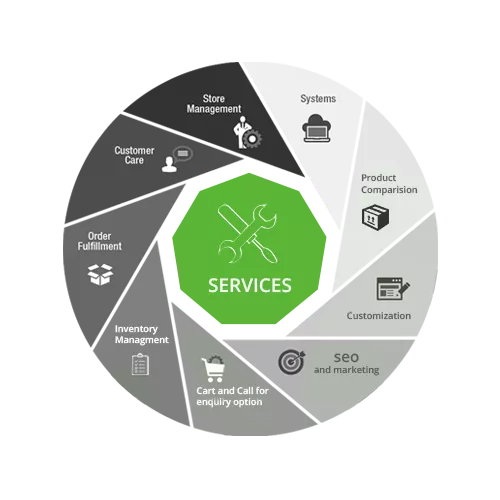 Products, Services &
Merchandising
Sell physical products, services or digital products
Unlimited product variants (color, size etc)
Unlimited Categories
Unlimited Collections
Minimum & Maximum Order Quantity
Custom fields
Upload files for product
Catalogue only mode
Description & Attributes of products
Inventory Management
Embed Videos in Product Description
Unlimited product search filters
Retail and Selling price
Reviews, Comments & Testimonials
Product Comparison
Wishlist, Cart and Call for enquiry option
Delivery time slot and date selection
Bulk addition, deletion or update of products
Linked products­ different vendors for same product
Cross selling, up selling & related products
Product Combos
Orders &
Checkout
Abandoned Cart Recovery
Single Page Checkout
Guest Checkout
Product update on order page
Use store credits to place order
Order options
Custom checkout opt fields
Order Tracking
Email + SMS notifications to admin, customer and vendors
Re­Order
Custom OrderID
Orders integration with Flipkart, Amazon, eBay, Snapdeal and offline orders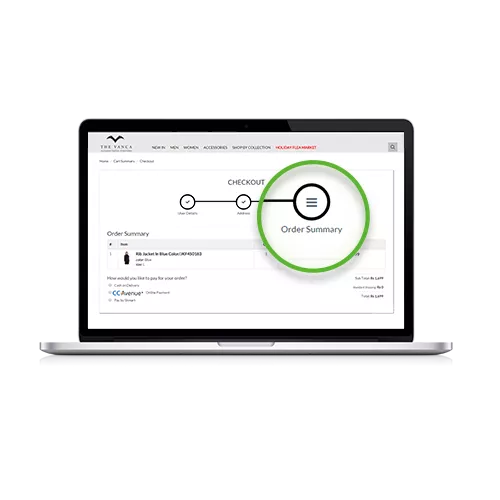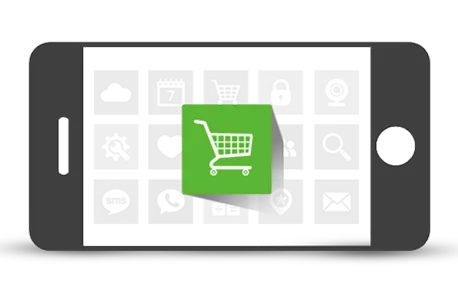 Mobile
Commerce

Advantage
Mobile Ready Store Front
Mobile Apps
Mobile Application for Store Management
Mobile Push Notifications
SMS notifications
Customized mobile app
Content based upon device
Content based upon device
Product Comparison
Integration with popular mobile apps like Whatsapp
Track mobile visitors
Logistics &
Shipping
Zero Setup cost
Multiple­ Shipping Partners­ FedEx, Delhivery Aramex, FirstFlight
16000+ serviceable pincodes
Check availability plugin for pincode coverage
Customizable Shipping Rates
International Shipping
Sync & import orders for shipping through system
Discounted Shipping Rates
Automated Shipping with Shipment tracking
Email + SMS notifications
Cash on Delivery
Shipping Label Generation and Printing through system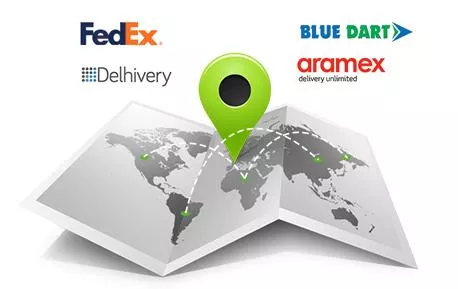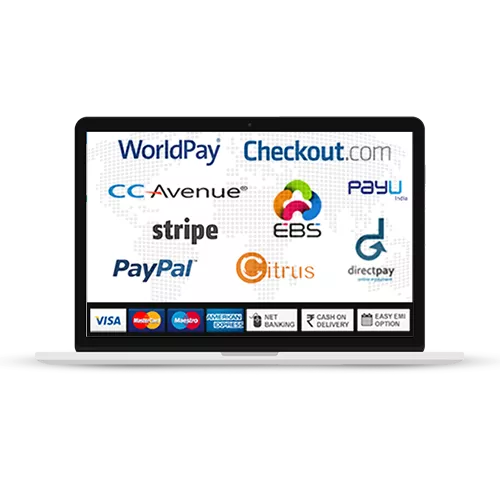 Manage
Payments
Support for multiple payment gateways
Payment through Debit Card
Payment through Credit Card
Payment through Netbanking
Payment through Prepaid wallets
Payment through store credits
SSL certified and secure payment gateways
Location auto­detection for currency
Offline payments & Cash on Delivery
Zero or discounted setup Cost
Zero or discounted AMC
Multiple Currencies supported
Multiple payment options
Location auto­detection for currency
One page checkout for quicker payment flow
Integration with MobiKwik & PayTM wallet
Integration with PayPal and Pay with Amazon
International payment acceptance
Custom Tax Rules
Performance and
Analytics Tools
Top customers report
Top selling products report
Integration with Google Analytics
Dashboard Reports to analyze store performance
Visitor tracker through Zoho SalesIQ
Top selling brands report
Conversion rate
COD vs Online payments report
Category­wise performance reports
Collection­wise performance reports
Reports export functionality for strategy and planning
Performance comparison based upon dates/months/year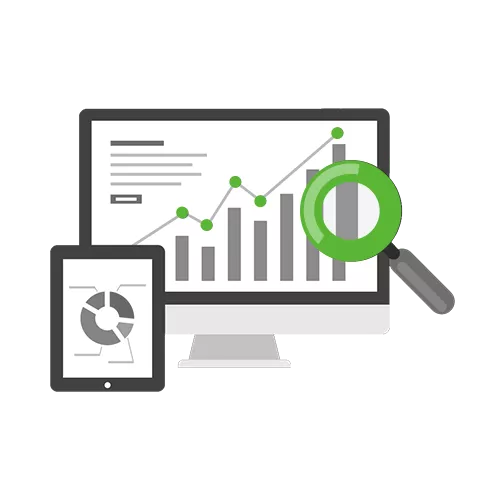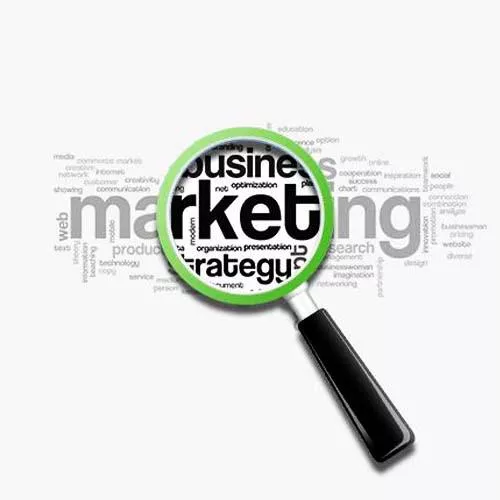 Marketing, discounts
& promotions
Email marketing through mailchimp, sendgrid etc
Multi­tier discounting and advanced discount engine
Live Chat to engage customers
SEO ready platform
Coupon code creation
Integration with shopping comparison sites
Coupon expiry date
Customer loyalty programme and redemption points
Bulk Discounts
Social plugins & Social media marketing
Discounts based on category, product, quantity order, device and customer
Promotional Sliders and Banners
Combos (buy one get one free)
Newsletter subscriptions
Affiliate & Remarketing tracking code integration
Google Adwords
100s of apps in the appstore
Technology, Hosting
& Security
Custom product URLs
Custom category URLs
Custom collection URLs
Custom blog URLs
Custom­defined URL formats
Bulk update for URLs
Automatic 301 redirects
Correct use of robots.txt file
301 redirect links creation
HTML easily parsed by search spiders
Per­page optimization (title, meta, etc.)
Default page title and meta details
Page title and meta details per product
Page title and meta details per collection
Page title and meta details per category
Automatically generated HTML sitemap
XML sitemap for Google Webmaster Tools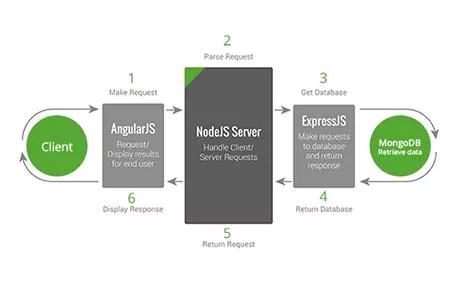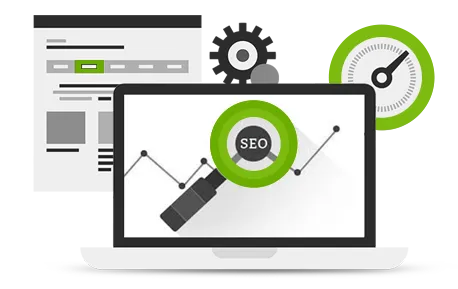 SEO
Ready Sites
Inbuilt features to make SEO simple and automated.
Unique product page URLs and image ALT tags.
Inbuilt editable fields for keywords, meta title and description.
SEO optimized themes for better brand presence.
Automatically generated Sitemap and Robots.txt
Inbuilt blog feature to allow blogging even before you start selling.
Get user view count, comments and feedback on each blog.
Advanced
Features
Multi­Seller Marketplace Store
Store Variants
Customized Applications for Start Ups
Content based upon device, location, customer group etc
Multi­Lingual support
Most advanced technology stack
Geo­Location Detection
Inherently Mobile Ready Platform
Horizontally & Vertically scalable platform
Akamai & AWS hosting
Extensible Backend
Custom Themes
Market Place Integration­ eBay, Amazon, Flipkart & Snapdeal
Multiple Theme Variants
Custom Email & SMS Gateway
Custom Discounts
Mobile Apps for store front and store management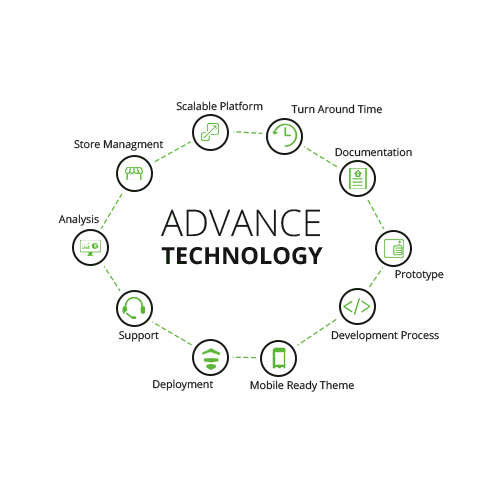 Multi Device
Channels
Multi device shopping is the norm today. Throughout the day, customers keep switching between mobile, desktop and other devices to surf, select and buy a product
Set up mobile ready stores that perform on all devices Desktop and Tablets.
Offer ease of shopping across device to engage customer better
Increase conversions by sending alerts based on customer behavior on various devices
Multi device ready stores have a competitive edge
Multi device stores get better traffic and conversions.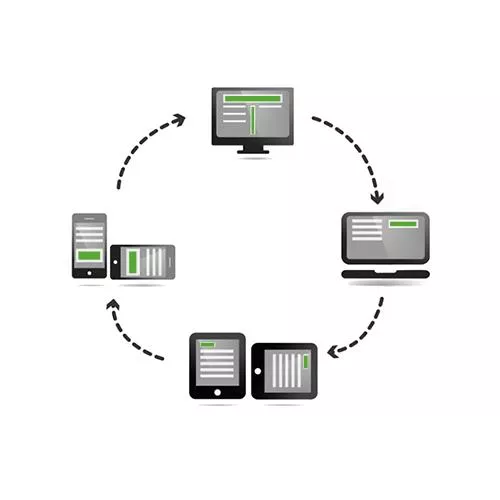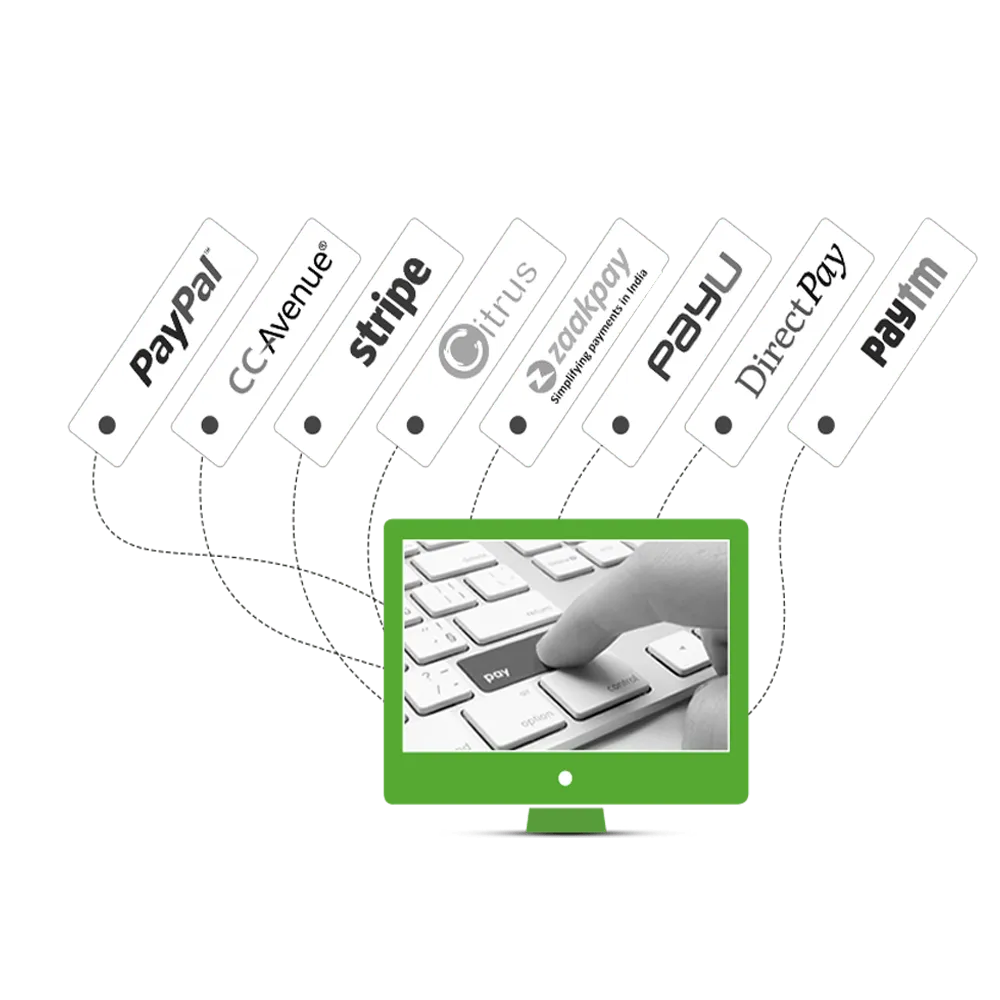 Multiple Payment
Channels
Register immediate growth in sales volume by giving your customers a choice to pay their preferred way
Increase conversions by offering various payment channels to customers
Never face downtime by switching between multiple payments channel
Reach out to every potential buyer by offering COD
Add value and reliability to your store by offering popular and secure payment channels
Multiple Social
Channels
Reach out to new customers and increase website traffic and ranking using multiple social media channels
Reap in the benefits of social media marketing
Set up your page or store on social networking platforms
Advertise your products on multiple social networking platforms.
Learn more about your audience behavior using various social media tools
Target audiences more effectively through social media platforms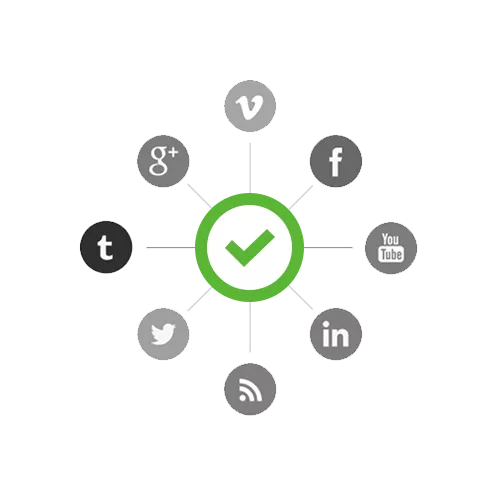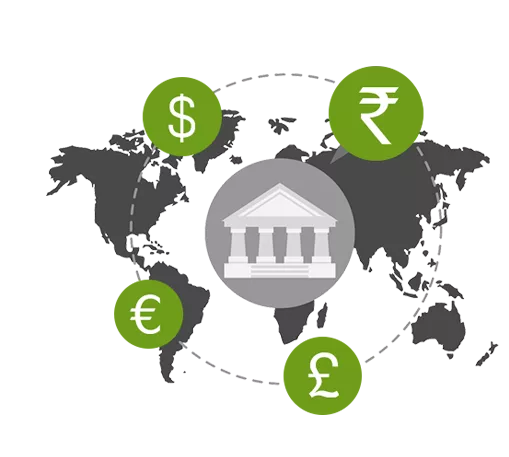 Multi-Currency
Go global with multi-currency feature
Accept payments in all major currencies
Never miss out on a potential sale by offering multi-currency transactions
Accepting multi-currency boosts sales volume
Reap benefits of currency rate fluctuations by adjusting currency conversion rate
Give a global feel to your business by offering multi-currency
Inherently
Multi-Lingual
Offer language specific pages to target larger audience groups
Remove language barrier; reach out to customers in their native language
Create a connect by offering stores in the language your customers use
Offer multiple languages in a single store
Give your store an edge over competitors by offering multilingual site
Increase sales by connecting with wider customer base in native language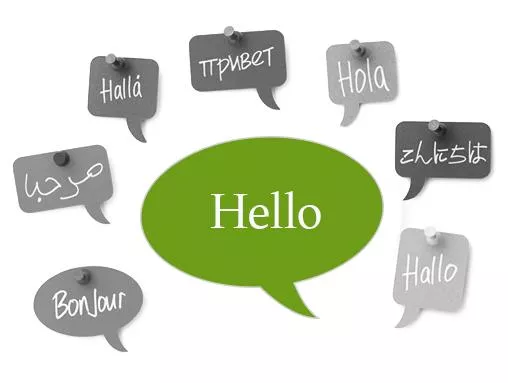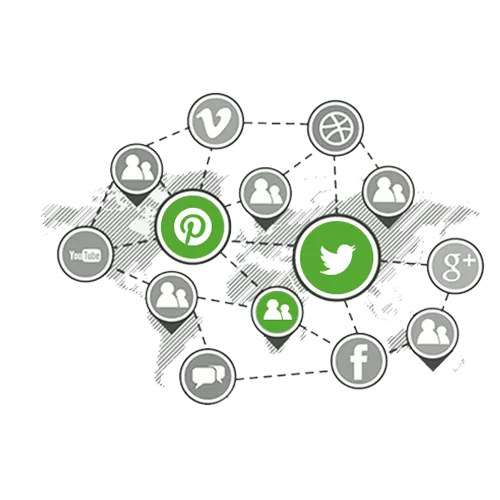 Multiple Delivery
Channels
Use multiple delivery channels to offer fast and reliable delivery to customers.
Reach out to far off places by integrating multiple logistics partners
Smooth operations and delivery by using the best delivery partners
Reduce order cancellation and chargebacks by offering timely deliveries
Use flexible and tested service of global logistics partners right from start of business
Gain market insight by using previous delivery data of logistics partners
Multiple
Marketplaces
Explore, expand, and sell on various marketplaces that give your business credibility, recognition and higher conversions
Multiply profits by marketplace integration of your store
Reach out to wider customer base by offering product and vendor diversity
Increase customer acquisition by showcasing on popular marketplaces
Increase efficiency of supply chain and reduce transaction costs by adopting marketplace model
Improve processes by analyzing various data given by marketplaces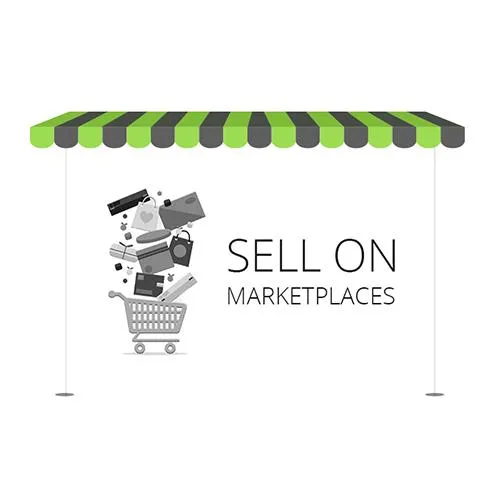 Most Scalable
MEAN Stack
Because performance matters
MongoDB - Allows customizations
AngularJS
NodeJS
ExpressJS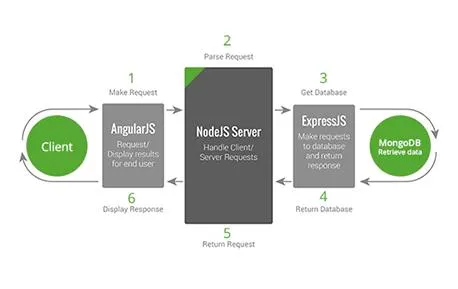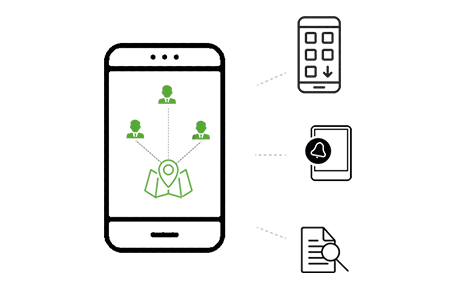 Mobile
First

Platform

Your customers are everywhere
Single page architecture
Device based themes
Device based rules
Push Notifications
One-click Mobile Apps
User
Management
Every application needs robust user management
Roles Based Access Control
Custom role based entities
Social Logins
OTP/Passcode/Link based user verification
User group based discounts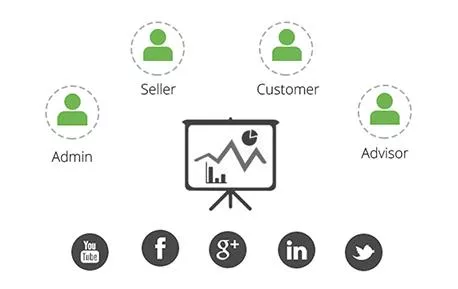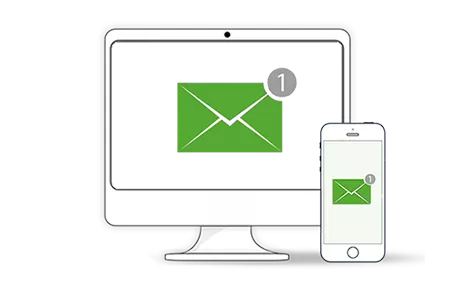 Multiple
Notifications
Keep your customers informed about every activity
Multiple Email Gateways
Multiple SMS Gateways
Custom Email and SMS gateways
Push Notifications
Webhooks
Developer
Friendly
Speed up development with lesser coding
Automatic API generation
SDK
Theme Designer
Webhooks
Custom Entities
Full Javascript stack
Dynamic Forms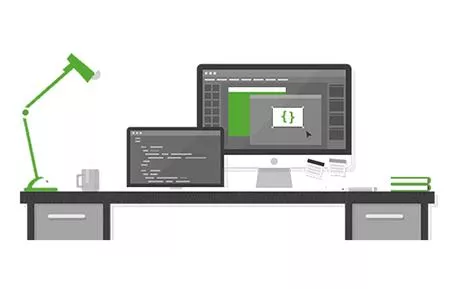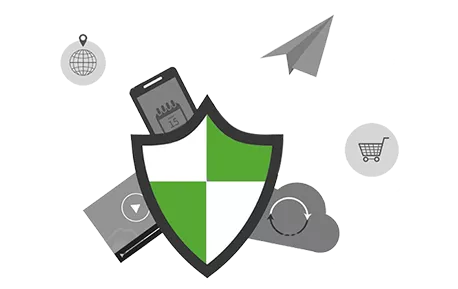 Security

SupportKeep your data and information secure
SSL Support
Data backup
Role based access
PCI-DSS compliant infrastructure
Industry standard password encryptions
Truly
Global
Go global with Unique features
Multi-Lingual
Multi-Currencies
International Payment Gateways
Location based discounts
Location based themes
Conditional Payment Gateways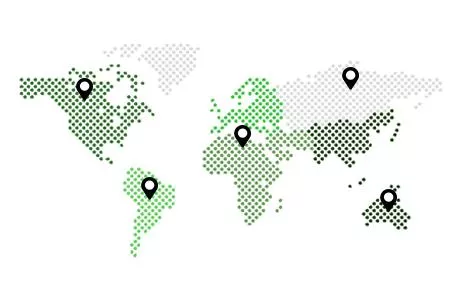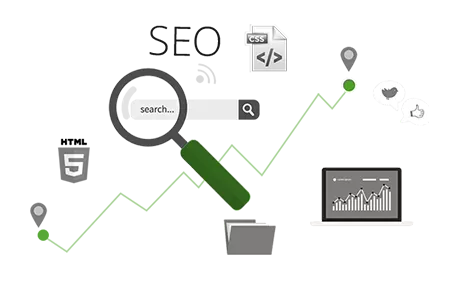 Standards
Compliant
Improved inter operability, faster load time, better online ranking
Themes are HTML5/CSS3 compliant
Microdata incorporated
REST APIs for interoperability
SEO Ready