StoreHippo is a leading online platform which helps retailers to create their own mobile e-commerce websites with the most advanced technology stack. StoreHippo carried out an online survey and came to the following conclusions:

• 78% of Online Retailers vouch for Mobile Sites and Mobile Apps for a successful business in India
• 93 % of the respondents felt that having an online store today is very important as it helps the retailers to reach a large number of people from different geographical locations and convert them into customers.

According to a survey by StoreHippo, creating a Mobile Site or Mobile App for your online store is a must for success of any business today. With the increasing penetration of Smartphones, tablets and mobile devices along with better broadband connectivity, as many as 78 % of respondents felt that the retailers who create websites optimized for mobile devices, and better still, the retailers who create a Mobile App for their online store are likely to succeed in their business venture. Mobile Sites and Mobile Apps enable the retailers to expand their reach to all those customers who are on the move. M-Commerce is the latest trend and an inherent part of a wise internet marketing strategy which brings the possibility for businesses to sell and promote their products and services on mobile devices.

As per the survey, a small 22 % of the online retailers surveyed, were not yet ready to launch their mobile sites or mobile apps. These respondents felt that creating a mobile site which also adapts to laptops and desktops requires the site content to be redesigned in order to make it easily accessible, fast-loading and readable across all devices, and this adds to costs for the company. Another reason is the requirement of 'touch and feel' factor for some product sectors like footwear, jewellery, fragrances & perfumes. Customers would like to try such products before actual purchase but this is not possible unless a customer visits a retail store. A mobile-enabled website also requires the customer to have a reliable Internet connection in order to see enlarged product photos and videos on their mobile devices.

As per the survey, 93 % of the respondents positively felt that having an online store today is of utmost importance as it helps the retailers to reach a large number of people from different geographical locations and convert them into customers.

Another interesting trend which was observed was that 70 % of retailers prefer to sell general products and services (horizontal marketplace) rather than selling only a specialized product or service (vertical marketplace). Horizontal marketplaces cater to the diverse needs of the people and thus attract more web traffic.

In keeping with crucial role that mobile commerce will play in India, Rajiv Kumar, CEO and founder of StoreHippo opined, "The year 2015 will herald the boom of m-commerce, increased internet penetration in tier 2 and 3 cities along with a dynamic shift in the Indian shopping behaviour with respect to mobiles devices. The online entrepreneurs will increasingly depend on m-commerce to tap their customers and StoreHippo effectively caters to this growing trend by offering truly mobile ready sites and mobile apps."

Another interesting fact which emerged was that more people are now comfortable to shop from their mobiles. As many as 70 % of the respondents said that they preferred to do online shopping via mobile phones & mobile devices. Often customers view the mobile sites to research for detailed product information, reviews and price comparison.

Acc to a report by Internet & Mobile Association of India (IAMAI) and IMRB International, the total number of mobile internet users in India is expected to reach 213 million by June 2015. The figure stood at 173 million at the end of December 2014.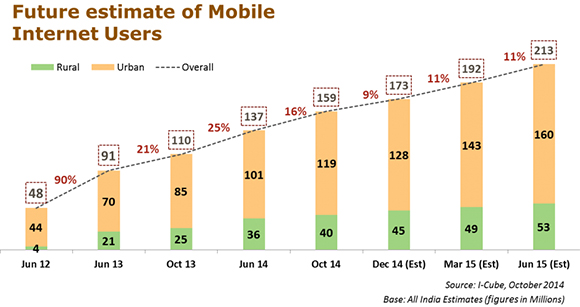 Buying and paying for goods or services via mobile phones is growing incredibly fast in many nooks and corners of the country. The value of such transactions leaped from Rs 7,800 crore to Rs 36,000 crore between FY13 and FY14, according to Forrester Research. These transactions were carried out through m-wallets, mobile banking and interbank mobile payment services. Companies have realized the enormous potential entailed by mobile commerce to connect with their customers. Many of them are engaging a 'mobile first' strategy, where products and services are first made available through mobiles before they find their way into other conventional marketing channels.

The survey also pinpointed the fact that the retailers who do not yet have an online store, plan to go online as soon as possible. This shows that online stores are gaining traction and people plan to have an online store at the earliest possible to be successful.

About the Survey

A total of 120 companies responded to the questionnaire posted online on Facebook, Twitter, Instagram, LinkedIn, Google Plus. It was an open survey and not restricted to specific companies.

Composition of companies who participated in the Survey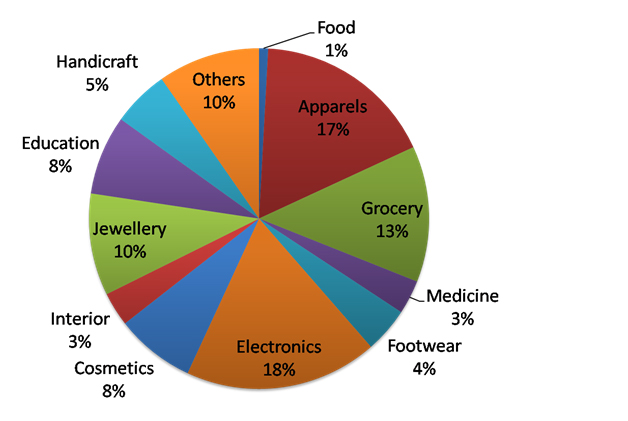 The survey was published in Hindu Business Line : http://www.thehindubusinessline.com/features/smartbuy/mobile-handsets/survey-78-online-companies-believe-a-mobile-app-is-a-must/article7125548.ece