Wishful By W is India's leading women's premium occasion wear retailer. Conceptualized in 2006, Wishful has been retailing through 300+ shops under the brand W. By going online they decided to extend their premium and exclusive couture to a larger audience across the length and breadth of India. Wishful By W portal aims to strengthen the brand's identity and carve a niche for the brand by offering the ultimate dream couture for women at their doorsteps.
Wishful by W is redefining occasion wear for modern Indian women by offering them a rich collection along with an online shopping experience that is engaging and fun. Their online store is making it possible for a large number of women with refined taste access and order a wardrobe they dreamt of.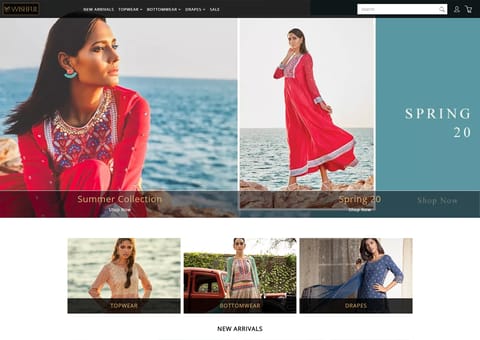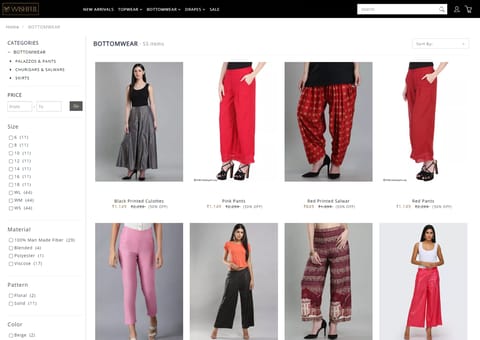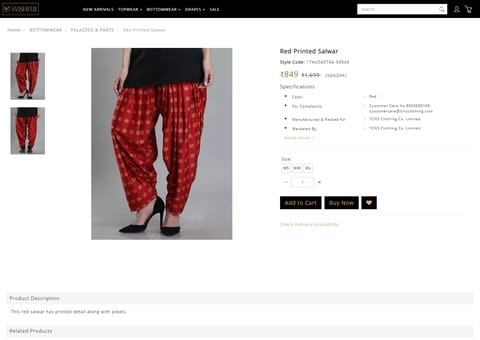 The Requirements
Wishful By W is committed to bringing exclusive and ethereal occasion wear within the reach of modern Indian women. They wanted to make it easier for their clientele across the country to explore their extensive collection and buy from the comfort of their home. To make this happen they needed the following;
An ecommerce solution that is easy to use and manage

Detailed customizations for unique brand requirements

Integration with custom third-party software

Inbuilt solution to simplify online marketing

Scalable platform that can support their fast-growing business
StoreHippo Powering Wishful By W- Modern Women's Dream Couture
StoreHippo, has been helping reputed brands create their online presence. It has a long experience of creating high-end online stores with custom requirements and engaging user interface. StoreHippo had the inbuilt features to roll out the ecommerce website for Wishful By W along with the requisite changes to suit their brand narrative. StoreHippo's feature-rich and easily customizable SaaS-based ecommerce platform could easily meet all the requirements of Wishful By W.
The easy to use admin dashboard along with its intuitive features made it easy for Wishful by W's teams to build and grow their online presence. They were able to make their processes even more efficient by easily integrating their custom third-party software.
The Benefits
Wishful By W chose StoreHippo to register their ecommerce presence as StoreHippo offered a comprehensive solution to help them take their brand online. StoreHippo's advanced and feature-rich platform took care of all their generic ecommerce requirements. Along with these it also offered advanced solutions that adapted to their unique brand requirements. With StoreHippo ecommerce platform they were able to achieve the following;
A user-friendly ecommerce solution that is easy to use for the owners as well as the customers

Extensive customization in themes and custom checkout flow

Easy integration with custom ERP system

Inbuilt marketing tools and discount engine to implement discounts

A scalable portal that can accommodate the needs of a growing brand
Client Review -
"We had a good experience with StoreHippo. The customizations are really good and easy and helped us setting up our multi vendor marketplace as we wanted. The support was also very good and resolved queries on time. I would recommend StoreHippo to businesses planning to set up their multi vendor marketplace."
Test