Universal Textile is a unique eCommerce portal, based in U.K, selling high quality fashion, apparel, footwear, homeware etc. in 40+ marketplace-country combinations. The unique portal uses advanced ecommerce set up like multiple domains with multiple storefronts and country specific language and currency selection to offer customized buying experience to customers from various geographies.
With over 30 years of experience in selling quality products at most affordable costs, Universal Textiles offers its global customers not only the best deals but also a seamless and unforgettable shopping experience.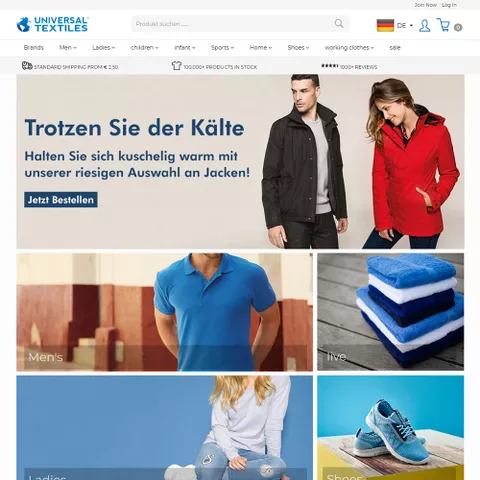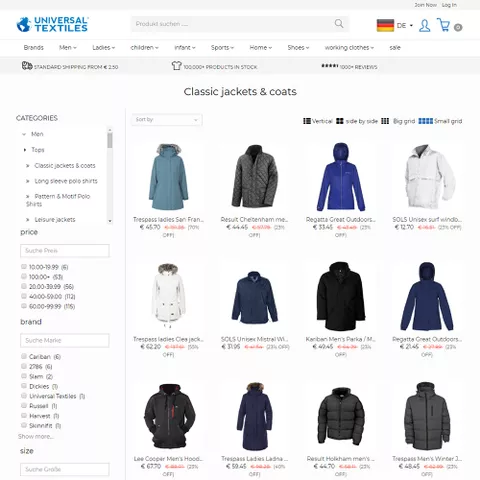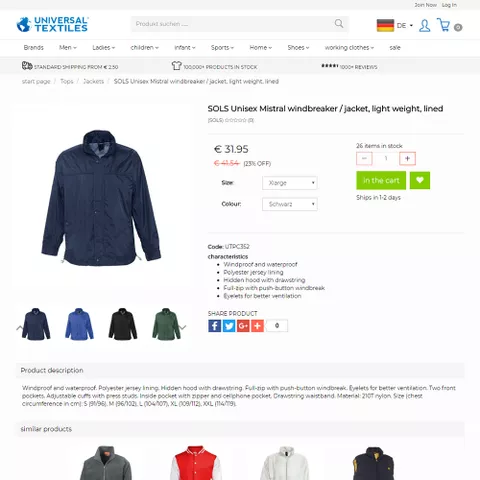 The Requirements
Universal Textiles wanted to register a global presence for their brand and to achieve this they required a complex business model that used certain advancedecommercefeatures to its advantage. The success of the business was dependent onfine tuningvarious features to give a wow buying experience to global customers. To achieve this they needed the following;
A unique eCommerce set up with a combination of advanced functionality

Custom workflow for a Multi-Store, Multilingual, Multi-Domain setup

Multi Currencypayments depending on choice of customers

Unique URL for different storefronts dedicated to different countries

Scalable portal to add and manage a variety of products and brands

A simplified dashboard to handle the complexity of their business model
A simple solution by StoreHippo for creating the global brand of Universal Textiles
StoreHippo, has inherent capabilities to offer out of the box eCommerce solutions for diverse use cases of multi-store, multilingual and multi-domain set up. Creating an amalgamation of all the three features along with beautiful store design for Universal Textiles was not a rare feat for us. StoreHippo's expertise in designing unique Ecommerce solutions for its clients helped to deliver a solution that matched the expectations of Universal Textiles.
The strong and flexible capabilities of the Storehippo ecommerce platform helped Universal Textiles to reach out to global clientele with their unique setup and custom sub-stores for different locations. They could create a truly global brand presence by showcasing reputed brands and products on their portal. The simplified workflow by StoreHippo made it easy for them to manage and scale their business for growth.
The Benefits
Universal Textiles chose Storehippo to power their unique eCommerce solution and were able to register a global presence for their brand. StoreHippo offered a tailor-made solution for them that incorporated all the functionalities needed for their business. Using the comprehensiveecommercesolutions there were able to achieve the following;
A truly global eCommerce portal with unique functionalities

Seamless flow to coordinate Multi-Store, Multilingual, Multi-Domain setup

Payments in multiple currencies based on customer preference

Dedicated domains for various customer segments based on geographical locations

Feature richadmin to manage the complexity of their business model