Shops Basket is a 100% Indian venture launched with the aim to offer the sense of indigenousness to the sellers and buyers on a common online marketplace platform. The aim of Shops Basket is to empower Indian brands and products sellers by offering them a safe and reliable online selling experience. The online marketplace sells a wide variety of products like clothes, footwear, electronics, beauty products etc. by onboarding vendors of diverse products/brands.
The novel initiative of Shops Basket is inspired by the Atma Nirbhar Bharat initiative and helps the sellers reach customers across India. Shops Basket is an attempt towards building the Brand India. The aim is to help the customers order the best quality made-in-India products from the comfort of their home.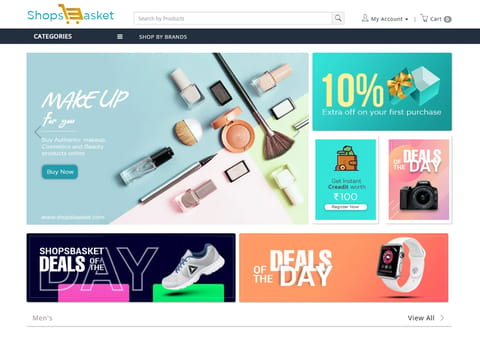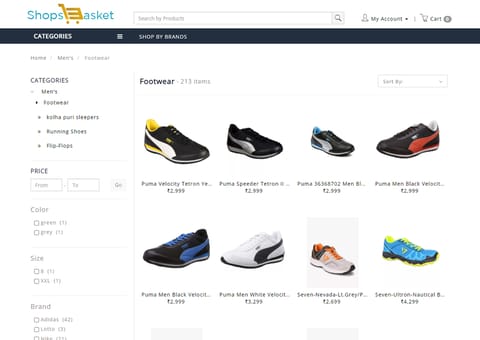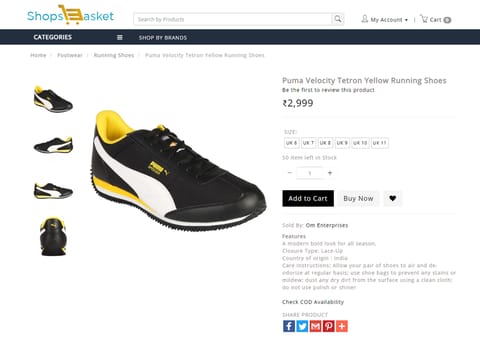 The Requirements
Shops Basket has been started with the aim to revolutionize the ecommerce segment by offering indegenous products to Indian buyers and safe selling opportunity to the sellers. Driven by Made-In-India, the brand focuses on offering a memorable buying journey to its customers by building an online marketplace for everything they need.To make this happen they needed the following;
Multi-vendor solution for onboarding and managing sellers

Easy to use ecommerce software for vendors and admin

Streamlined product and inventory management

Mobile apps to reach more customers

Scalable platform that can support the fast-growing brand
StoreHippo Powering Shops Basket - The Made In India Shop For Everything
StoreHippo has a rich experience of building a variety of multi vendor marketplaces of domestic and global brands. With its dual advantage of offering online marketplace solutions along with inbuilt features for running the complete marketplace business end-to-end StoreHippo offers the best-fit ecommerce software solution for fast-growing brands like Shops Basket. StoreHippo's mobile-first ecommerce platform helped Shops Basket tap m-commerce along with building an ecommerce presence. The online marketplace of Shops Basket ecommerce powered by StoreHippo has helped them to take their sellers to a wider audience-base across India.
StoreHippo's easy to use and intuitive admin dashboard along with separate vendor login has helped brand Shops Basket to manage their online marketplace easily. Their vendors and teams could leverage the easy to use ecommerce solution to increase efficiency and run the business in a hassle-free manner.
The Benefits
Shops Basket chose StoreHippo to launch their multi vendor marketplace as StoreHippo offered a comprehensive online marketplace along with a gamut of features and tools to handle all the requirements of the fast-growing brand. StoreHippo's customizable, feature-rich platform with native features and tools could handle all the requirements of Shops Basket. With StoreHippo ecommerce platform they were able to achieve the following;
Comprehensive, inbuilt multi-vendor solution for onboarding and managing sellers

User-friendly ecommerce software for vendors, owners/teams as well as their customers

Powerful product and inventory management for managing different kind of sellers and their products

Ability to create Android and iOS apps right from the admin without any coding or additional cost

Scalable platform that can support any number of products and vendors for the fast-growing brand