Sarotam Industrial is a fast-growing, India-centric brand with a chain of branded retail outlets selling steel bars, columns, sheets and other industrial goods. Sarotam Industrial multi store was envisioned with the aim to change the distribution channels for soft steel and other industrial goods supply that play a major role in building our country's infrastructure.
Sarotam Industrial understood the gaps in availability of best quality material required to build a strong infrastructure to power India's development. By taking their business online Sarotam Industrial wants to make the best quality steel products available and accessible to their clients from top cities as well as the hinterland.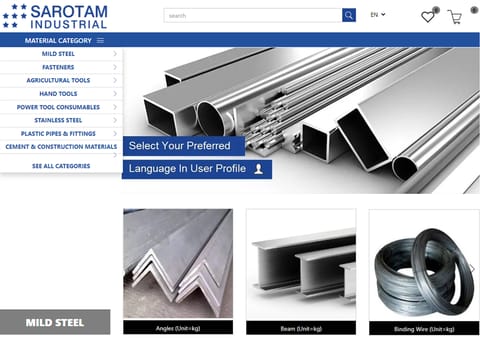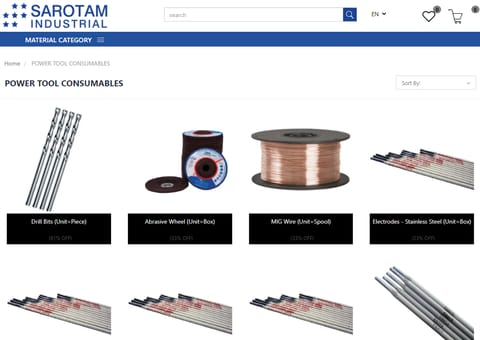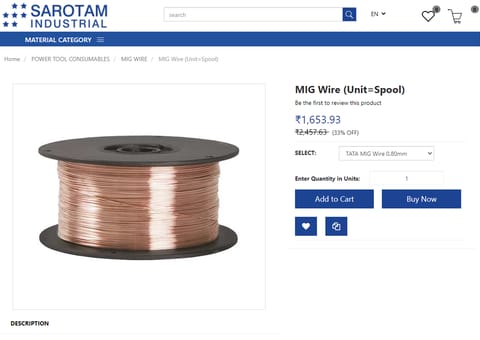 The Requirements
Sarotam Industrial wanted to build a multi-store ecommerce portal to make it easier for customers to source the best quality steel products in a short span of time. India focused brand had the vision to be an important contributor to building a better infrastructure for rural and urban India. To make this happen they needed the following;
An ecommerce solution that can handle their online selling requirements

Geolocation based sub-stores

Custom theme to suit the brand's requirements

Build a multilingual online store in regional languages

Mobile app development to leverage m-commerce
StoreHippo Powering Sarotam Industrial- Helping Strengthen India's Infrastructure With Best Steel Products
StoreHippo, has a long experience of offering turnkey enterprise ecommerce solutions for global brands looking for a one-stop solution for their diverse needs. We have been building custom enterprise solutions for large businesses in record time. StoreHippo could effortlessly cater to all the requirements of MedFind and build their B2B multi vendor marketplace with a host of enterprise-grade features. StoreHippo's 300+ inbuilt features and a host of seamless integrations took care of all the ecommerce requirements of MedFind.
StoreHippo helped MedFind create their niche in the global healthcare ecosystem by offering them scalable and flexible solutions to help them reach new markets and onboard more sellers. The easy to use StoreHippo ecommerce platform helped MedFind improve efficiency of their processes.
The Benefits
Sarotam Industrial decided to build a strong presence in the field of steel and industrial goods supply across India by using the one-stop enterprise ecommerce solutions from StoreHippo. With its next-generation technology solutions for large-businesses StoreHippo offered a turnkey yet customizable solutions for all their requirements. StoreHippo's inbuilt multi store ecommerce solutions, inherent scalability and flexibility were able to offer a one-stop solution for their requirements. Sarotam Industrial was able to tweak the frontend as well as backend of their StoreHippo powered online store according to their needs. With StoreHippo ecommerce platform they were able to achieve the following;
An easy to use ecommerce solution to manage the high-volume business

A comprehensive multi store ecommerce solution to build geolocation based sub-stores

Extensive themes customizations to suit the brand's requirements

Build a multilingual online store in English and multiple other Indian languages(

Kannada, Tamil, Telugu, Urdu, Gujarati, Bengali, Marathi, Hindi)

Easily build their Android app without any coding