PickzKart is a multi-vendor marketplace based on the supermarket model, committed to offering a seamless and memorable shopping experience to customers. With an aim to offer a different online shopping experience, PickzKart is committed to making life easier for its customers. It combines the goodness of shopping at the neighbourhood store with the ease of online shopping and quick delivery at the doorsteps.
Started by a committed team of entrepreneurs from retail, e-commerce, private label and franchise business, PickzKart is committed to offering high-quality merchandise, friendly services and pocket-friendly prices to customers in Hyderabad.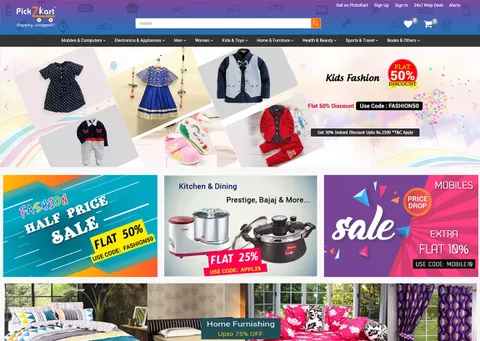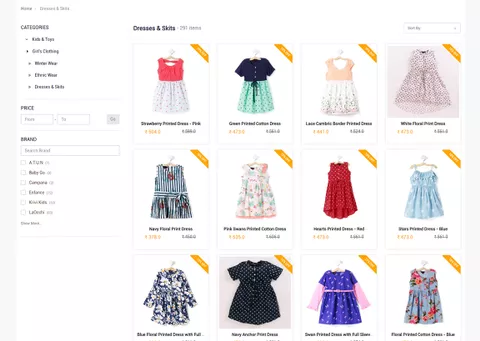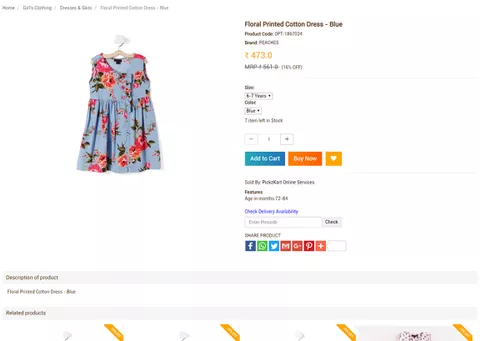 The Requirements
PickzKart was all about offering a one-stop shopping hub to its customers. The portal was designed to offer daily need products along with fashion, electronics, home decor and an assortment of other quality products at affordable rates. To make this possible they needed the following:
A horizontal marketplace where multiple vendors could be onboard to sell an assortment of products

Customs forms to gather inputs and information from customers and sellers

Customized store design layout for different devices

Integration of logistics and courier service to offer fast and timely order deliveries

A platform that can sustain and grow with their growing businessScalable portal that allows adding a wide variety of products
A seamless multi-vendor solution by StoreHippo for PickzKart
StoreHippo, with its expertise in designing diverse marketplaces for its clients, easily created a horizontal vertical marketplace for PickzKart. Our thoroughly tested multi-vendor solution helped the brand reach out to a wider customer base and establish their brand in the targeted market. StoreHippo' s 360-degree e-commerce solutions met most of the other requirements with its inherent features and tools.
Storehippo flexible e-commerce platform helped the brand to create a comprehensive multi-vendor marketplace setup easily. PickzKart could now showcase an assortment of premium quality products using a common platform that is designed with conversion-oriented features.
The Benefits
PickzKart opted for Storehippo to power their marketplace that was aimed at taking the personal and involved neighbourhood shopping feeling digital. They got a unique solution for their requirements and were able to make their ordering and delivery processes simpler using the comprehensive e-commerce solution provided by us. With StoreHippo e-commerce platform they were able to achieve the following:
A full-fledged multi-vendor horizontal marketplace to sell an assortment of products

A variety of custom forms to capture information/requests from vendors, customers and affiliates

Customized store design layout for mobile and desktop

Integration of cutting-edge logistics and courier service using ShipKaro as well as their own delivery partner

Simplified flow to easily manage the complex requirements of multi-vendor e-commerce marketplace.

Scalable platform that accommodates business growth