PazoMall is one of the most diverse and comprehensive multi-vendor marketplaces of Kenya. Offering a range of products and services, Pazo Mall is determined to change the E-commerce space in Kenya. This unique marketplace is the one-stop hub for everyday necessities, fashion & apparel, high-end cars, food delivery and much more.
PazoMall is indeed a marketplace with a difference as it is not only about business but also about giving back to the nature that is the life force for all. Apart from catering to the needs of its customers, this portal is dedicated to the very noble cause of adding to the forest cover of Kenya. For every order they receive, they plant a tree thus proving to be an agent of change not only in the business but also the social sphere.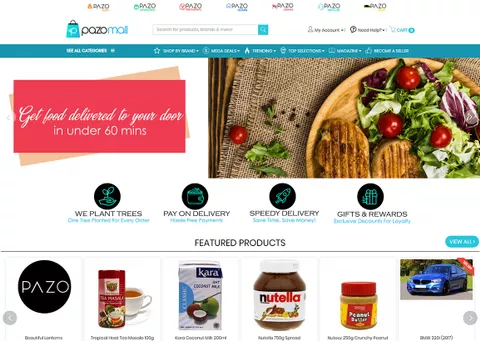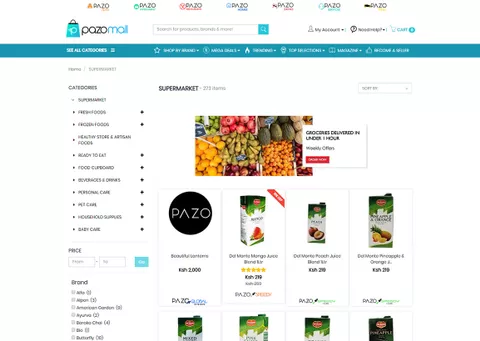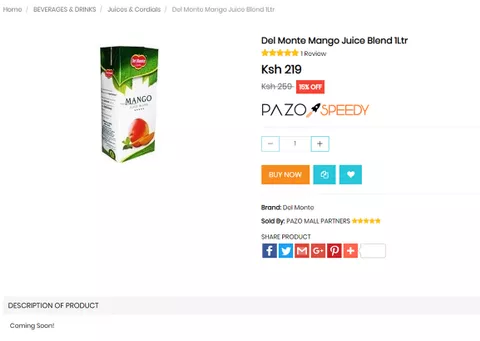 The Requirements
PazoMall is all about bringing a difference by making it easier for its customers to source a variety of products and services at one single portal. Along with onboarding multiple vendors their business model also needed functionality for affiliate network and facilities to allow other business to deliver, advertise and partner with them. To make this possible they needed the following:
A horizontal multi-seller marketplace to sell truly diverse products and services

A custom design layout which was unique for different devices

iOS and Android apps to reach out to more customers

A platform that offered multiple functionalities to sustain and grow the unique business model

Scalable portal that allows adding a wide variety of products
StoreHippo Powering PazoMall- A multi-vendor solution with a difference
StoreHippo, with its rich experience of powering a variety of multi-seller marketplaces for its clients', could easily cater to the unique requirements of PazoMall.The experienced team at StoreHippo designed the exact solution for the requirements of the group. Our inherent features and tools helped PazoMall to build a marketplace with a difference and reach out to its customers across Kenya.
The flexible e-commerce platform StoreHippo made it possible for PazoMall to create a marketplace that had advanced multi-vendor functionalities. The brand is not just a fully functional multi-vendor marketplace but it also has the capabilities to support an affiliate network, allow partnerships, let businesses deliver or advertise using their services.
The Benefits
PazoMall opted for StoreHippo to power their portal that needed a comprehensive and feature-rich multi-vendor marketplace solution. Using the advanced e-commerce platform of StoreHippo they could easily manage diverse roles and functionalities required for the multi-vendor setup. With StoreHippo e-commerce platform they were able to achieve the following:
A horizontal multi-seller marketplace that could sell anything from everyday grocery to luxury cars

Customized design layout for mobile and desktop views

iOS and Android apps to get orders on the go

A flexible solution that could easily adapt to the changes in their business model

Scalable portal that allowed them to deal with any number of products and customers