NativeSpecial is a novel online business offering native food specialities to food lovers across the globe. Owned and operated by a group of entrepreneurs, NativeSpecial has brought long forgotten tastes from interiors of India on a single platform. Native Special celebrates the uniqueness of India food and flavours by making them accessible in not only in India but more than six countries across the world.
NativeSpecial is a unique venture as it not only makes the food connoisseurs happy but it is also reviving the local food industry by bringing their delicacies to the domestic as well as global markets. NativeSpecial is actually making a contribution towards improving the employment potential of rural sweetmeat makers whose products otherwise never go beyond the local marke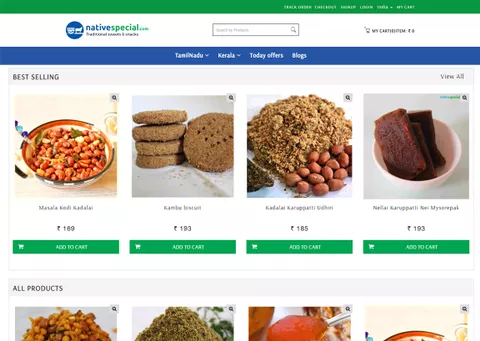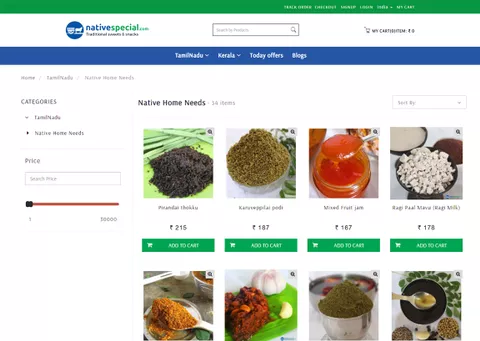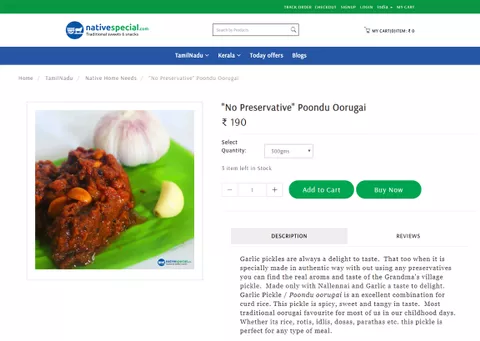 The Requirements
NativeSpecial was successful in its offline operations and wanted to register a global presence by going online. They aimed to bring regional food specialities to the homes of food lovers who missed the native taste. To give food lovers an easy access to a variety of regional sweets and other specialities they needed the following:
Multiple storefronts for different countries

Support for multiple currencies for various countries across the globe
Smooth and easy migration from their existing ecommerce platform Magento

Customized design layout for their pages

A flexible and scalable portal that can sustain their growth
StoreHippo Powering Native Special-A multi-store delivering Native Specialities Globally
StoreHippo, has already built a diverse range of multi-store portals which are catering to clients across the globe. The StoreHippo platform could easily handle all the requirements of NativeSpecial enabling it to take it business to various countries and continents.
The well rounded ecommerce platform StoreHippo made it possible for NativeSpecial to successfully manage multiple stores customized for region-specific requirements. The comprehensive multi-store setup has helped the NativeSpecial team to run a successful business without resorting to complex coding or bearing additional cost of multiple plugins like their previous ecommerce platform Magento.
The Benefits
NativeSpecial opted for StoreHippo to power their portal that was built in a way so that it could cater to diverse audience groups across the globe. StoreHippo's well rounded and feature rich ecommerce platform was could fulfil all the requirements of NativeSpecial seamlessly. With StoreHippo ecommerce platform they were able to achieve the following:
Effortless migration from Magento to StoreHippo

A multi-storefront website that controlled and managed from a single admin

IP based multi-currency for various geolocations across the globe

Customized design layout for their home page and product pages

Flexible and scalable platform that accommodated their growth