MySalaryPlus is an employee benefits program specifically developed as an online buying portal for all NFP employees. It offer products and services at discounted price thus boosting the buying capacity of the employee's' salary. This program is available for all people working in the NFP sector and offers a wide range of products and services ranging from electronics, movies and sports, insurance, home and energy, food etc.
Envisioned and developed by Church resources, MySalaryPlus enables supply solutions exclusively for not-for-profit organisations. Church Resources is one of the largest NFP buying groups in Australia. They have been helping with one stop procurement services for all sizes of NPFs for last 16 years. Their efforts have helped the NFPs minimize costs and improve their buying processes.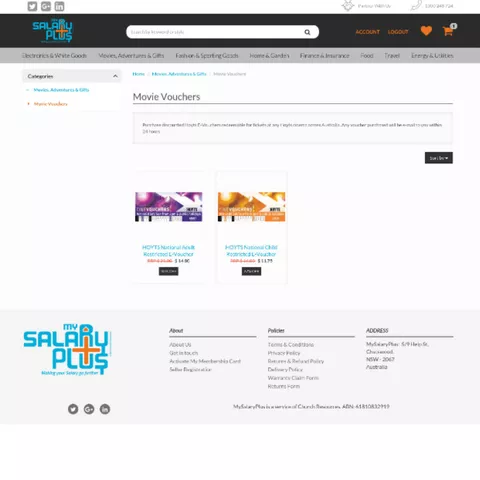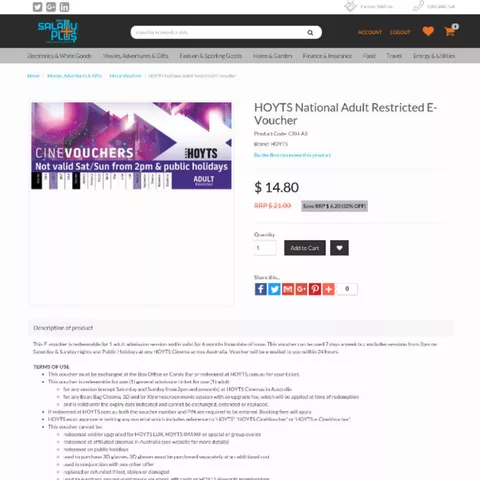 The Requirements
The main goal ofMySalaryPluswas to offer a simplified solution to all NFP members through its portal. Forthisthey had specific requirements which needed lots of customization and special features. They needed the following,
A bespoke portal that had features for easy and quick marketing.
Landing pages for marketing purpose.
Multi sellermulti storefunctionality.
Easy integration withthird partymarketing solutions.
Aone stopsolution to offer products and services atdiscountedprice to users.
Achieve efficiency and cost reduction through improved processes.
A special solution by StoreHippo to help NFP employees with MySalaryPlus
StoreHippo, ecommerce platform created a bespoke portal for MySalaryPlus which implemented all its unique requirements. The portal was integrated with partner sites which allowed it to offer better services to the registered members. The portal was based on a combination of multi vendor , multi store model which is a complex requirement but due to inbuilt Storehippo features it was easily accommodated.
We also enabled the client to come up with marketing landing pages using the form functionality. Various third party integrations like software for marketing campaigns(sendgrid) was integrated successfully due to Storehippo ability to integrate third party apps and software. We also made it easy to manage the portal by providing a single dashboard with multi user roles and various features for analyzing and monitoring the day to day business.
The Benefits
Church Resources benefitted by partnering with StoreHippoecommerceplatform. As a result of the portal powered by us they were able to achieve the following;
Custom features that calculated promotion commission and logic for margin.for calculating promotion, commission,and margin logic.
Fully functional, easily manageablemulti sellerfunctionality for offering competitive pricing.
Multiple storefronts for specific product/service, made possible withmulti storefeature.
Special marketing pages and integration with marketing software.
Flexible and scalable StoreHippo platform that enables to create new functionalities for any number of users.