Reach out to wider customer base by selling across multiple marketplaces. Give your brand recognition and success with marketplace integration.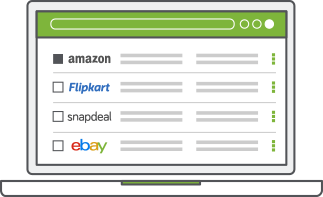 Single Dashboard for all Marketplaces
Get rid of the complicated process of managing different dashboards for each marketplace.Have complete overview of your business at one place and manage orders from multiple marketplaces using a single unified dashboard.
Inventory Sync across Multiple Marketplaces
Manage a centralised inventory and get your stock updated in real time with each sale across multiple marketplaces. Grow your business and brand value by listing any number of products across multiple marketplaces.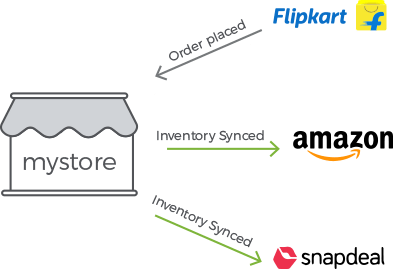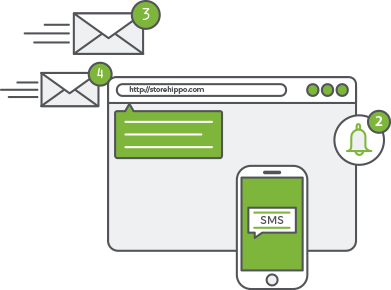 Unified Notifications
Set up email, SMS, browser and mobile push notifications to keep your customers informed about every update in your product listing.Get notified whenever an order is placed at any marketplace for your products or services.
Integrated Logistics
Set up ZERO cost shipping account with multiple domestic and international shipping partners Avail simplified shipping solutions at discounted rates with leading logistics providers.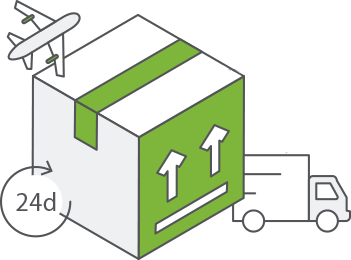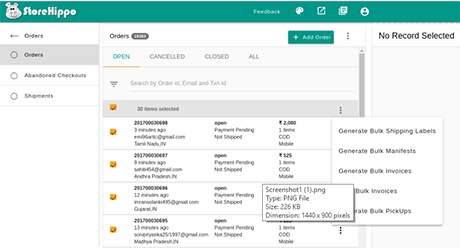 Tools for Automation
Manage your work in a smarter way with tools that automate time taking tasks like shipping label generation, order import, order tracking, shipping and order management and much more.
Analytics and Insights
Get better insights into your business with analytics and filters that help you understand customer buying behaviour. Improve sales and ROI with better understanding of customer choices.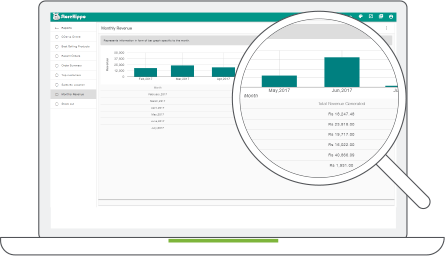 Taking Pain Away from Marketplace Reconciliation

Power your business with Integrations
Opt for a smart business with powerful integrations to make your business processes seamless, hassle free and convenient.

Why our customers love us ?
Hear it from the people who have experienced the change with StoreHippo
We were happy with the team of StoreHippo who delivered our store timely. I would recommend it to others trying to launch their own ecommerce business.
The best part about StoreHippo apart from a highly flexible and feature-rich platform is the support they give.The support and technical team provided us elaborate demos. The listened to us and provided the solution /changes wherever we needed. We are happy with the final output of our store.
This is one of the best part. I never saw this much of support in Zepo. Also I have discussion with my other friends who are into similar activities but from other platforms. My website is doing best because our each and every query and modification request has been answered.
Urging SMBs to come online in assistance with StoreHippo only, the Most Flexible Ecommerce Platform.You will get user-friendly Dashboard, Admin panel, Ease of Operation and the utmost level of assistance and care from StoreHippo Team, which really help you to grow your online world with ease and perfection.
We wanted a solution which is effective and where we can create an e-commerce marketplace with minimal technical expertise, storehippo was able to deliver on each and every promise made at the time of sales pitch which is usually not the case of most of the service providers out there in market.
My note of thanks to StoreHippo. My website users are saying that it is very fast. Special thanks to the customer support team for providing the earliest possible resolution for any issues. I am positive StoreHippo will continue making headlines and prosper along with its clients growth.
My experience with StoreHippo has been wonderful. I got full support from selecting a design to integration of payment providers. I highly recommend StoreHippo as a E-commerce platform for entrepreneurs who wish to achieve success in the online world.
StoreHippo Team listened patiently and completely understood our smallest requirements. The Technical team made the changes which were needed for our store. We are very happy with the way our requirements were handled by the enthusiastic team of StoreHippo.