JC Store is a multinational denim specialist chain offering strong yet fluid denim fashion to youth for almost 50 years. Starting as a single store in Helsingborg, JC Store quickly evolved to become a brand that solved the fashion needs of youth in their teens and twenties. With its strong understanding of youth preferences, JC Store quickly gained the unique distinction of being one of the best creators of original Swedish denim.
JC Store planned to go beyond borders and decided to build a brand which offered a wide range of apparel and fashion accessories for the youth. JC took the initiative to build a next-gen fashion marketplace that was built for the taste, liking and buying habits of the millennial youth. By modernizing its brand presence through digital channels, JC Store has been able to win new customers across geographies.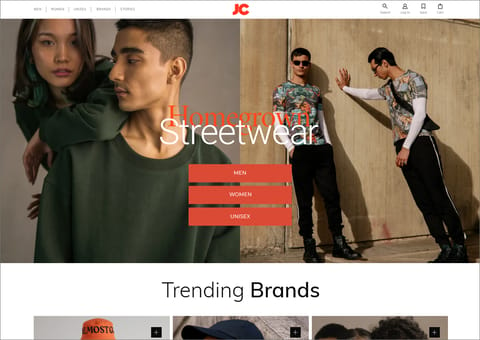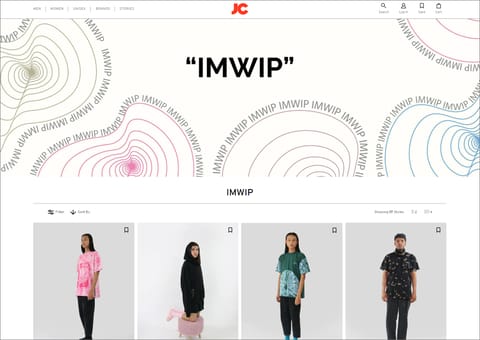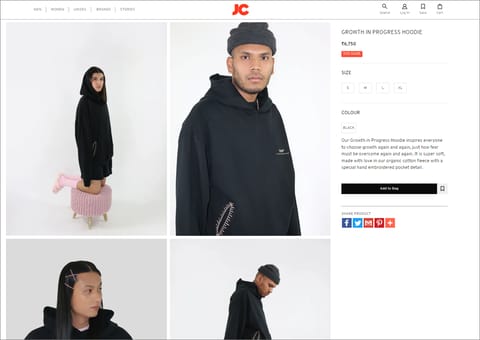 The Requirements
JC Store, the famous specialist chain of denim brands, wanted to diversify and offer an assortment of branded apparels and accessories to its clients. JC Store wanted to build a marketplace platform that could make it possible for the brand to reach a wider audience base and showcase more brands on a common marketplace portal. To make this happen they needed the following;
A multi vendor marketplace solution to showcase multiple brands

Beautiful UI/UX at par with top global fashion portals

A robust backend that could handle their brand's requirements

Pain-free migration from their existing platform

Integrations with preferred service providers

Modern ecommerce solutions for brand growth
StoreHippo Powering JC Store - The Fashion Marketplace For The Trendsetters
StoreHippo top ecommerce platform has been powering a host of fashion ecommerce stores and online marketplaces across the globe. JC Store needed a custom fashion multi vendor marketplace website that could have different brands as its vendors. JC wanted to offer a memorable buying experience to its buyers by building a beautiful and easy to use ecommerce marketplace. StoreHippo's next-gen ecommerce solutions built on MACH (Microservices, API-first, Cloud-native, Headless) architecture for ecommerce made it easy for JC Store to build a tailor-made marketplace for their requirements.
StoreHippo platform could be easily customized at the frontend to make design changes as required by brand JC Store. Similarly, the backend was also easily customized to accommodate the unique requirements of the brand. With StoreHippo's robust backend and easy to use admin and vendor interfaces, JC Store could easily run and grow its marketplace to new markets.
The Benefits
The fast-growing brand JC Store needed a comprehensive multi vendor solution to showcase its unique offerings to customers in Scandinavia and India. JC Store needed a new-age solution to collaborate, curate and offer modern branded apparel to its global customers. StoreHippo's experience and expertise in building a variety of successful marketplaces could easily handle the marketplace website requirements of JC Store. The headless architecture of StoreHippo enterprise ecommerce platform along with its inherent flexibility made it easy for JC Store to implement it unique requirements in no time.
With StoreHippo ecommerce platform they were able to achieve the following;
A feature-rich and user-friendly multi vendor marketplace solution to showcase multiple fashion brands on a single marketplace website

Conversion oriented custom design theme with UI/UX at par with global fashion giants

Robust backend that could handle their diverse requirements without any difficulty

Hassle-free migration from their existing platform Sanity

Seamless integrations with their preferred SMS providers

Comprehensive ecommerce solutions with native features for brand promotion and marketing