Empowering brands across the globe
StoreHippo ecommerce platform builds extraordinary solutions to power brands across 15 countries and 30+ industries. Add your brand to the long list of brands that trust StoreHippo.
view example
We take the pains out of E-Commerce
One stop solution to start a hassle free online journey
Payment Gateway
Offer multiple payment gateway options to your customers for higher conversions. Quick and easy domestic and international gateway integrations.

Marketplace Integrations
Create your brand presence on popular marketplaces with easy marketplace integrations. Boost your online sales by selling across marketplaces.

Integrated Logistics With ShipKaro ®
Ship using leading logistics partners with ShipKaro, Storehippo homegrown battle tested shipping solution. Making logistics seamless and easing the biggest pain point of ecommerce businesses.
Heavily discounted shipping rates
15+ Shipping Integrations
Coverage across 20,000+ PIN codes
COD Support, Partial Fulfillment
Bulk Order Import


StoreHippo Marketing
Great marketing tools and services to skyrocket the traffic and conversions on your store.
Powerful Discount Engine
Dynamic Pages and Forms
Social Media and Remarketing Tools
Inbuilt SEO features
Complete Marketing Services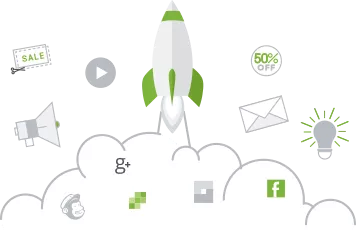 Touch the sky! We got you covered.
Give your business the StoreHippo Advantage

Faster Performance
Less than 50ms Average response time

500 million+ API requests per month

4x faster page switch time than cart software

Infinitely Scalable
Keeps pace with your business growth

Scale up to any number of users or pages

Auto provisioning of servers to handle spikes in load

Security
Secure sites hosted on leading cloud infrastructure

Data encryption and credit card security

Secure websites with FREE SSL issued in minutes
All our stores are Progressive Web Apps (PWA)
Mobile commerce is the trend for future contributing to 70% of ecommerce sales. StoreHippo pioneered the use of PWA for Ecommerce to offer unparalleled mobile experience to customers. All our stores are PWA, designed to offer fast, engaging and high convertibility oriented mobile experience.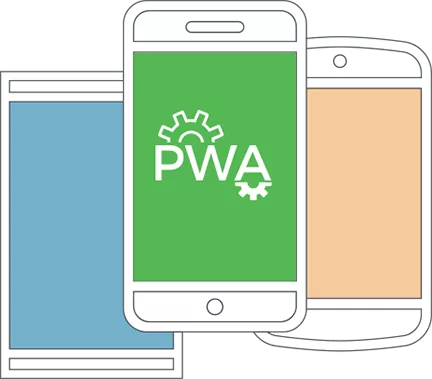 Why our customers love us ?
Hear it from the people who have experienced the change with StoreHippo

At Sarotam Industrial, we operate a chain of offline retail outlets, selling steel and other industrial products. We have been able to quickly add an online presence to provide a unique mobile shopping experience to our customers. This enablement ...

Read More

At Sarotam Industrial, we operate a chain of offline retail outlets, selling steel and other industrial products. We have been able to quickly add an online presence to provide a unique mobile shopping experience to our customers. This enablement has been made possible for us by the excellent platform provided by StoreHippo. We have found the StoreHippo team to be very supportive in helping us customise the standard platform to our unique requirements. With these customizations, we have been able to add features that best meet the requirements of our business process. The community of Sarotam Industrial looks forward to building on this strong foundation that has been established, and to scale this up going forward.

Read Less

My note of thanks to StoreHippo. My website users are saying that it is very fast. Special thanks to the customer support team for providing the earliest possible resolution for any issues.I am positive StoreHippo will continue making headlines a...

Read More

My note of thanks to StoreHippo. My website users are saying that it is very fast. Special thanks to the customer support team for providing the earliest possible resolution for any issues.I am positive StoreHippo will continue making headlines and prosper along with its clients' growth.

Read Less
You are always helpful, we are thankful to Shipkaro as they have helped us a lot in delivering products to customers. Everything is good. We are happy we chose you and I would recommend StoreHippo ecommerce platform to other businesses.

Read More

You are always helpful, we are thankful to Shipkaro as they have helped us a lot in delivering products to customers. Everything is good. We are happy we chose you and I would recommend StoreHippo ecommerce platform to other businesses.

Read Less

"My experience with StoreHippo was wonderful. I got full support form selecting a design to integration of payment providers. I highly recommend StoreHippo as a E-commerce platform for entrepreneurs who wish to achieve success in the online world"

Read More

"My experience with StoreHippo was wonderful. I got full support form selecting a design to integration of payment providers. I highly recommend StoreHippo as a E-commerce platform for entrepreneurs who wish to achieve success in the online world"

Read Less

We had a good experience with StoreHippo. The customizations are really good and easy and helped us setting up our multi vendor marketplace as we wanted. The support was also very good and resolved queries on time. I would recommend StoreHippo to ...

Read More

We had a good experience with StoreHippo. The customizations are really good and easy and helped us setting up our multi vendor marketplace as we wanted. The support was also very good and resolved queries on time. I would recommend StoreHippo to businesses planning to set up their multi vendor marketplace.

Read Less
Join the StoreHippo Club
Add your brand to the long list of brands that trust StoreHippo