Health Heal is an online healthcare portal offering a wide range of healthcare service and products to maintain the quality of life of the people with special needs. Guided by the noble aim of making lives easier for patients and those in need, the website offers personalised care facilities for the ailing, old, injured, new mothers and many other scenarios. The mission of the brand is to provide "Quality care at Home" for anyone who is in need.
The Health Heal group has been driven by compassion and understands the importance of "healing at home " for patients suffering from chronic or disabling illnesses. By offering personalized services, support equipment for rent and sale they are helping bring a smile on the faces of the patients as well as their families.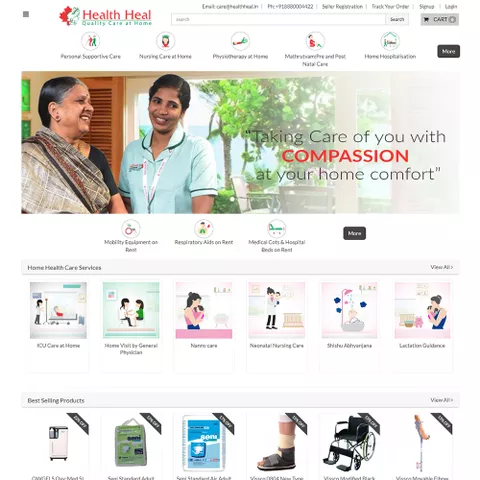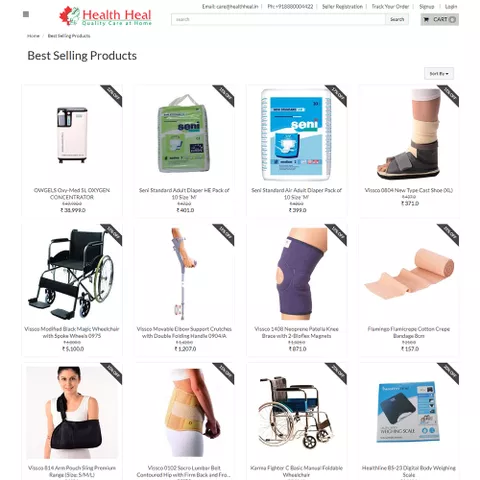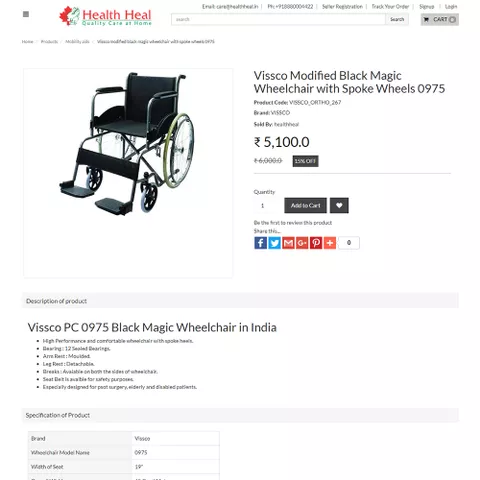 The Requirements
Health Heal was envisioned with the sole purpose of making it easy for people in need to find personalised healthcare solutions at home. The group brought together a variety of products and services to offer quality life and care facilities at home. They aimed to heal the ailing not only physically but also give them the most supportive environment within the comfort of their home. To make this possible they needed the following;
Flexible platform that could accommodate their custom flow

Beyond eCommerce solution for offering personalized healthcare

A platform that can help them feature products, services and on rent feature side-by-side

Simple yet feature rich website that would be easy to use for their clients

Scalable portal that allows to diversify and add new products, services and user requirements
A StoreHippo solution for quality care and better life with Health Heal
Storehippo flexible ecommerce platform has been providing beyond eCommerce healthcare solutions to its clients and hence was able to easily accommodated the requirements of Health Heal. Using the functionality to easily add dynamic forms we were able to offer customized forms at various locations on the site to gather unique requirements of the customers.
StoreHippo's flexible and scalable platform was apt for the Health Heal project where they needed a comprehensive solution for their unique business model. Various other requirements of the brand were easily handled by the inbuilt tools and functionalities of StoreHippo platform.
The Benefits
Health Heal chose the feature rich and flexible Storehippo platform to reach out to their customers online. StoreHippo was able to fulfill the beyond ecommerce requirements of this unique healthcare project very easily. With custom flows and scalability, we have been able to offer them a solution that was the right mix for their requirements. The uniqueness of StoreHippo ecommerce platform allowed them to achieve the following;
Beyond ecommerce solution for their unique business model

Custom workflow to gather personalized requirements from clients

Flexible platform that can be tweaked easily to accommodates new requirements

Scalable platform that sustained their business growth

Affordable and stay-on platform that helped them make a head start in their niche industry segment