Go to Optician is a marketplace offering exceptional eye care services and products to customers across the country. With an aim to rise above the prevailing market standards they have set up an online marketplace that offers sunglasses, spectacle frames, contact lenses, lenses and highly skilled dispensers to assist their customers find a better solution for their vision.
Backed by the iconic eye care brand Essilor, Go to Optician aims to gift a better vision to the world. With their premium eye care products and services they are helping millions get a better view of the world around them.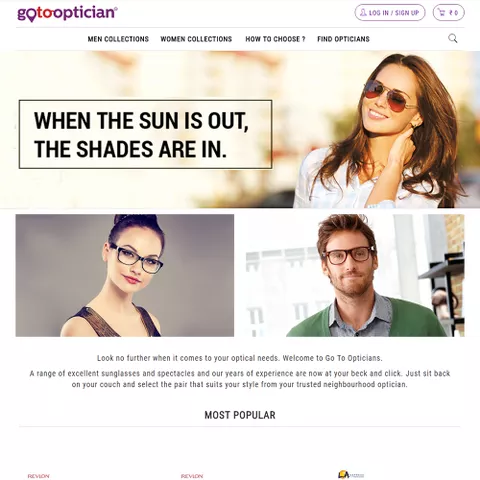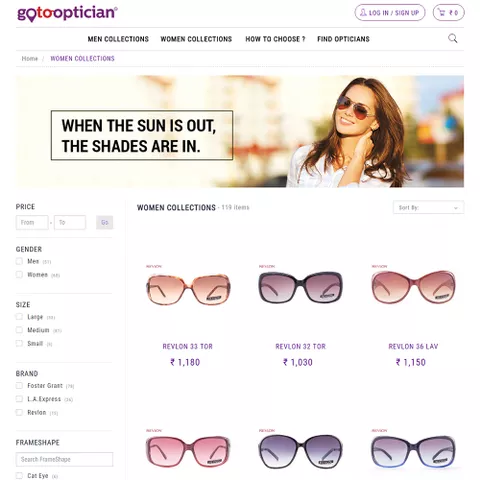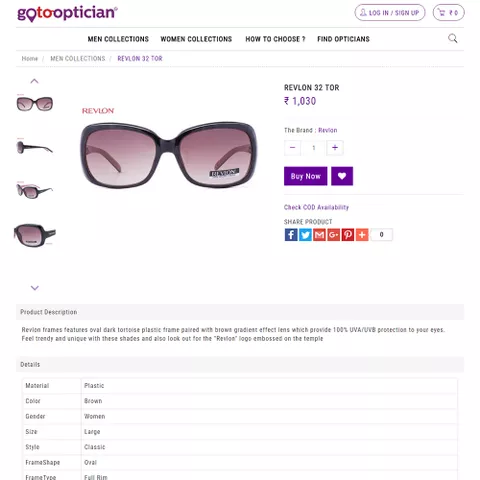 The Requirements
Go to Optician had a very clear vision of creating a marketplace that offers best services and products in the eyewear segments. They aimed to offer exceptional eye care services in partnership with their network of vendors.They wanted to achieve the following;
Easy and quick migration from their existing platform

Create a vertical marketplace for opticians

High performancewebsite to engage and retain customers

Allow multiple opticians to register and sell their products online.

Custom flow to allow selection of seller/optician, prescription details, lens type and usage etc.

Simplified flow to easily manage the complex requirements ofmulti vendorecommercemarketplace .
Scalableportal that allowsto addwidevariety of products and opticians
A focussed solution by StoreHippo leading to the vision of Go to Optician
StoreHippo, with its expertise in designing diverse marketplaces for its clients, easily created a niche vertical marketplace for Go to Optician. Our multi-vendor solution helped the brand reach out to more customers online. Storehippo well rounded ecommerce platform with 360-degree solutions met most of the other requirements with its inherent features and tools.
Storehippo flexible ecommerce platform helped the brand to create a comprehensive multi-vendor marketplace setup with custom flow. They could now showcase their innovative and premium quality products using an ecommerce platform that is designed with conversion oriented features.
The Benefits
Go to Optician chose Storehippo to power their marketplace and were able to realise their vision of bringing the best opticians of India on a single platform. They got a unique solution for their requirements and were able to make their processes simpler using the comprehensiveecommercesolution provided by us. They were able to achieve the following;
Easy migration from Hybris to StoreHippo platform

Quick load time and fast site that engages customers better

A feature-rich niche vertical marketplace as per their requirement

Custom flow for adding prescription, seller/optician, lens type and usage etc.

and vendors

Simplified and seamlessmulti vendorsetup to handle the complex requirements of the marketplace

Ability to tap mobile channel traffic with mobile apps for Android and iOS

Beautiful and engaging design layout

Got powered by a flexible platform that accommodates new requirements easily

Scalable platform that accommodates business growth