Epic Pets is a UK based online portal that not only sells pets' products but it is also a community of pet lovers. Motivated by the unconditional love for the pets a group of pet enthusiasts came up with this great idea and decided to start a portal that allows pet lovers to share their loving, funny and bizarre experiences and also source awesome products for their pets one single place.
The Epic Pets group is all about loving your pets and enriching your life with their company. By offering pet food products, accessories, pet stories and pet characters on a portal they are determined to add more fun to every pet lover's life.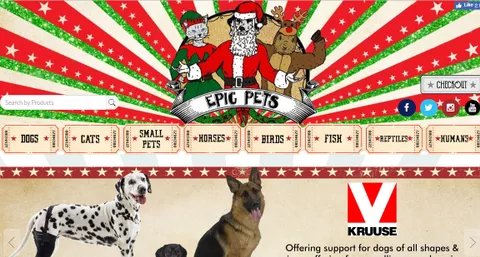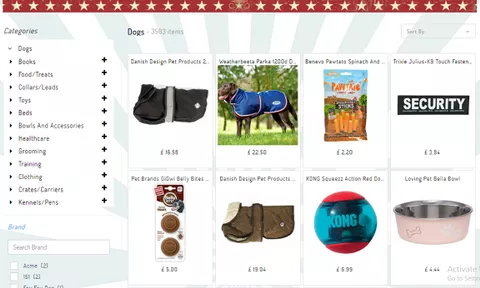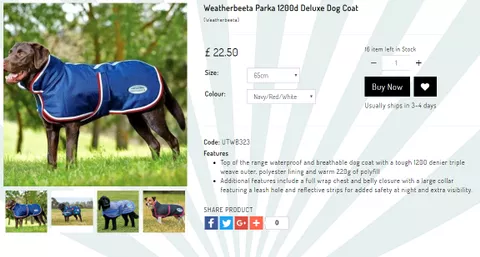 The Requirements
Epic Pets was envisioned to bring pet lovers on a platform that not only catered to their needs but also allowed them to share their love for pets with real stories. They aim of this pet lovers group is to create a community of pet lovers who want the best for their pets. They also wanted this site to be a fun place that instantly brought a smile to the faces who saw the site. To make this possible they needed the following:
Flexible platform that accommodates customizations at various levels

Support for upload of video files on various pages

Customized display for products, brands and categories in a fun way

Scalable portal with support for videos, images and rich graphics

Advance features to make the site easy to navigate and more engaging for customers
A StoreHippo solution for quality care and better life with Health Heal
Storehippo flexible e-commerce platform has been offering a variety of diverse e-commerce solutions to its clients and creating a customized look and feel for this pet's products site was not a challenge for our team. Using our inherent features and tools we were able to give the whole site a different look and feel while keeping the e-commerce functionality simple for the customers.
StoreHippo's flexible and scalable platform was apt for the Epic Pets, which required an e-commerce solution with a twist. The e-commerce functionality was easily handled with the feature-rich e-commerce platform StoreHippo and its inbuilt tools.
The Benefits
Epic Pets chose the flexible e-commerce platform StoreHippo for its ability to do extensive changes in theme design and other aspects of their portal. StoreHippo easily handled all their unique requirements thanks to its inherent flexibility at various levels. With changes and modifications at various levels, we have been able to offer them a unique site that resonates with their brand's requirements. The uniqueness of StoreHippo e-commerce platform allowed them to achieve the following:
Extensively customized look and feel with a theme design, blog page, special sections for customer stories etc.

Ability to add videos on various pages for example, as reviews on product pages,

Customized display of categories and brands for products

Advanced navigation features like faceted search on category and brand pages

An affordable and stay-on platform that created an engaging portal with unique features for their target audience