Ejomleh is the leading B2B ecommerce multi vendor marketplace in the Middle East. Launched with the aim to help wholesale businesses grow and reach new markets, Ejomleh brings together business owners and the trade community in the Arab world. Their unique portal offers all the advanced B2B ecommerce features and services for wholesale and high-volume businesses that deal in lifestyle products, home and kitchen accessories, baby products, mobile accessories and much more. to on a
With its e-commerce initiative Ejomleh currently serves the Saudi and the UAE markets. The business-specific features of the B2B multi-vendor marketplace is making business easier, faster and efficient for the wholesale sellers in the Arab world.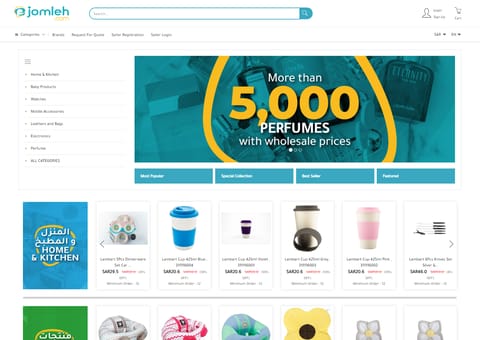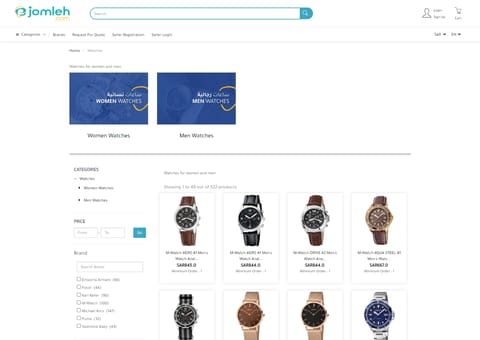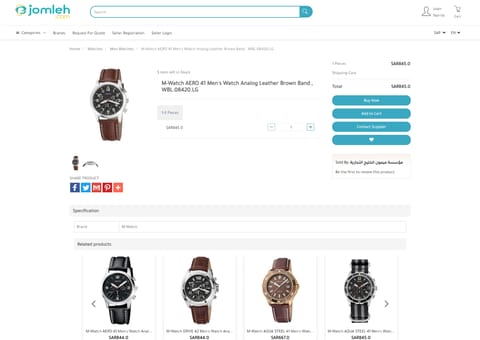 The Requirements
Ejomleh is committed to helping the trade community in the Arab world by bringing them together on a technologically advanced platform. They wanted to build a modern B2B portal which could help the business owners buy and sell their products on a common platform. To make this happen they needed the following;
A multi vendor marketplace for B2B ecommerce model

Build a multilingual site with Arabic as the default language

Multilingual admin panel

Themes in RTL Arabic language

Extensive customizations throughout the portal

Custom integrations for payment channels and supply chain

Multi-currency payments

Mobile apps for the business

Scalable platform that can support the high-volume business
StoreHippo Powering Ejomleh- Reinventing Business To Rule The Market
StoreHippo, has been building a variety of multi vendor marketplaces both for B2b as well as B2c businesses around the world. With vast experience in handling custom projects for enterprise businesses, StoreHippo could easily build the desired ecommerce marketplace for Ejomleh. StoreHippo's inbuilt features and tools easily met all the requirements of Ejomleh.
StoreHippo offered a feature-rich multilingual admin dashboard which made it easy for Ejomleh's teams and vendors to manage their business. The easy to use and intuitive admin panel helped the teams quickly adapt to the online business environment. They could also improve their processes, order cycles and delivery chain by integrating with custom third-party providers.
The Benefits
Ejomleh chose to power their online presence with StoreHippo as it gave them a one stop solution for all their requirements. StoreHippo's feature-rich platform took care of all their business requirements with its native solutions for multi-vendor and B2B ecommerce. Along with these, StoreHippo's advanced and flexible solutions also helped them in customizing the portal extensively for their specific requirements. With StoreHippo ecommerce platform they were able to achieve the following;
A feature-rich multi vendor marketplace with inbuilt B2B ecommerce capabilities

Multilingual site in Arabic and English

Multiple language support in the admin panel

Support for right to left Arabic language structure in themes

Customization in themes designing, Request for quote feature, linked products page

Custom integrations with local logistics and payment gateways

Payment in multiple currencies, i.e; SAR, USD, AED

Mobile apps to make business easier through m-commerce

An engaging and scalable portal that can handle any number of products, vendors and traffic