edobo, the unique grocery and everyday essentials B2C online store is redefining online shopping experiences by offering a wide range of products on one single platform. The unique advantage of edobo is its fast delivery along with multi-channel shopping options for its buyers. With edobo customers can shop for their desired items 24x7 and order products from a rich catalogue. The orders from edobo are delivered in 30 minutes.
By combining the ease of online shopping with instant deliveries like an offline store edobo ensures that its customers get the best products at their doorsteps. edobo is available across 120+ pin codes across India and expanding to newer locations, offering a great online shopping experience to its customers.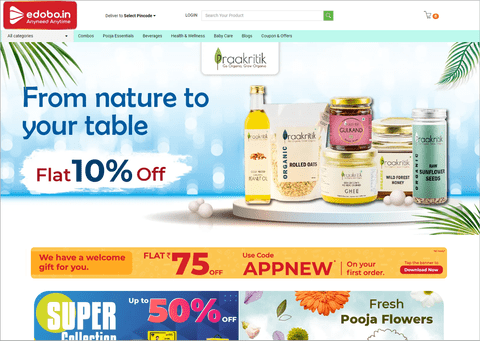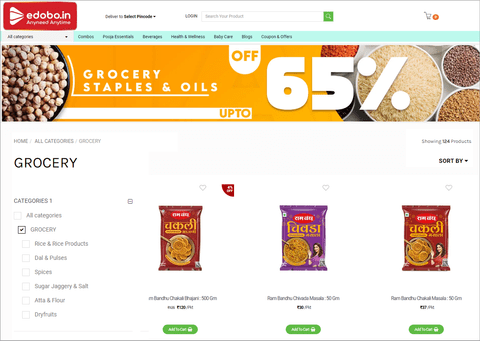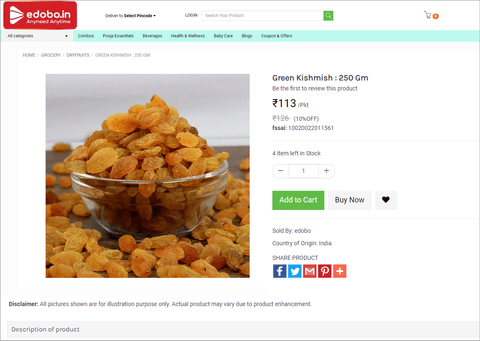 The Requirements
edobo wanted to build a first-of-its-kind hyperlocal ecommerce store for its customers. The aim of edobo was to offer quick deliveries along with an smooth online buying option for its customers. They also wanted to build a tailor-made solution that differentiated them from other sellers in the grocery and daily essentials space. To make this happen they needed the following;
Ecommerce solution to build a hyperlocal online grocery store

Custom flow and multi-level customizations to build a B2C ecommerce solution suited for their unique needs

Integrations with different software of their choice

Mobile apps to build multi-channel customer touchpoints

Easy migration from their existing enterprise ecommerce platform
StoreHippo Powering Edobo- The Hyperlocal Online Grocery And Daily Essentials Store
StoreHippo fully-hosted and managed enterprise ecommerce solution has been building innovative solutions tailor-made for its clients from diverse industry verticals.Built on the decoupled headless architecture StoreHippo could be easily tweaked at the front end as well as the backend to build edobo's unique hyperlocal ecommerce solutions. The easy to use StoreHippo backend and support for seamless integrations made it easy for edobo to build its out-of-box ecommerce solution.
StoreHippo's customizable theme-designer solutions made it possible for edobo to go for unique themes to create an engaging and conversion oriented hyperlocal ecommerce store. With Storehippo support for multiple payment options integrations, edobo could create frictionless checkout flows for its customers by offering multiple payment options. The extensively customizable StoreHippo enterprise ecommerce solutions made it possible for team edobo to experiment with new ideas and flows to set-up their brand on a growth trajectory.
The Benefits
The unique hyperlocal ecommerce model of edobo needed a future-ready ecommerce solution that could not only cater to their present needs but was also came with built-in features, flexibility and scalability to fulfil the upcoming requirements of their business model. StoreHippo's battle-tested enterprise ecommerce solutions designed on the MACH(Microservices, API-first, Cloud-native, Headless) architecture handled the varied requirements of edobo easily. With 300+ native and API-based infrastructure which made for seamless integrations, StoreHippo enterprise ecommerce platform could easily handle all the requirements of edobo.
With StoreHippo ecommerce platform they were able to achieve the following;
Comprehensive hyperlocal ecommerce solutions to build a cutting edge online grocery store

Built a tailor-made store with custom theme design, 30 minutes delivery timer at checkout, login solutions with OTP and email and more.

Integrations with different software/services like PayTM Mini, WebEngage, Branch.io, Expertrec etc.

Build Android and iOS apps right from the admin dashboard without any coding

Painfree and smooth migration from Magento where they were unable to imple the customizations for their brand