Form your online storest to our internal products and everything beyond that can be powered with flexible ecommerce solution form the StoreHippo platfrom
Note just another Ecommerce Platform
StoreHippo helps you build versatile and out of the business ideas with its inherent flexibility. Our customers have built incredible beyond ecommerce solutions by leveraging the flexibility of StoreHippo platform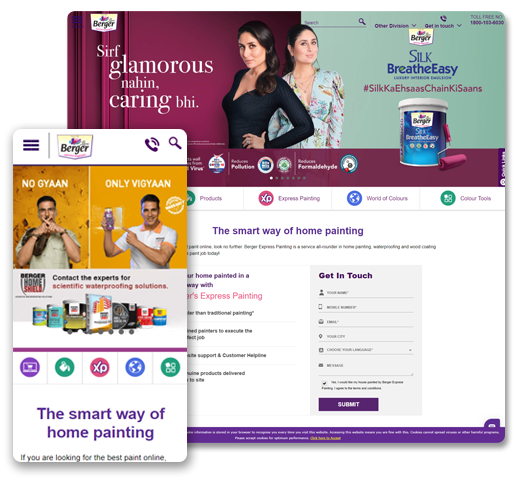 Berger Paints
Berger paints is a century-old paints brand with a multinational presence.Berger paint needed a tailor-made solution to foray into the online market. With its inherent flexibility, StoreHippo helped Berger paints to go D2C and deliver paint products and services at the doorstepsa of its customers.
With StoreHippo Berger Piants built:
B2B Marketplace to leverage the existing dealer network for decentralized fulfilment
Implement Multi Pricing for thousands of produts variants with differential pricing for regions different regions
Multi Store network of unique sub-stores controlled and managed by a centra admin
Automated And Streamilne Delivery with live tracking and deller fleet management
Whites
Whites is the leading beauty and lifestyle retailer of saudi Arabia with 100+ offline stores across 22 cities. by venturing into ecommerce they aimed to grow their reach and offer a memorable buying journey to their customers. StoreHippo flexible ecommerce solutions helped whites unify its offline and online presence.
With StoreHippo Berger Piants built:
Fully Integrated customized supply chain that connects storefronts with POS, ERP and existing supply chain
Multilingual Storefronts with RTL Arabic themes and localized content while maintaining super-fast response time
Extensive Customizations to build tailor-made commerce solutions to meet the brand guidelines
Multi Store Brand Portal to manage different band storefronts with a central dashboard and shared inventory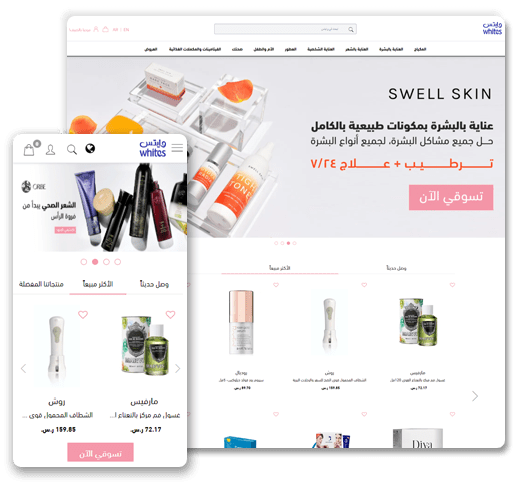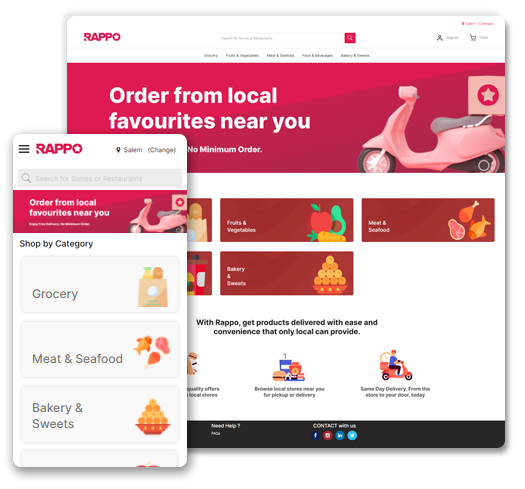 Rappocart
Rappocart is an innovative business that has created India's first hyperlocal food multi-channel buying experiences for neighbourhood shopping to its customers. With StoreHippo flexible ecommerce solutions Rappocart was able to unify its customers's buying journeys on multiple touchpoints like online marketplace website, marketplace app (built using inbuilt mobile app builder) and offline stores.
With StoreHippo Rappocart built:
Out-of-box ecommerce solution with custom integration, checkout and design theme with extreme flexibility od UI design
Multi Vendor solution with a twist where customers view and pick nearby vendors and their catalogue
Geo-location bashed chain of sub-stores managed by a unified admin dashboard Hyperlocal ecommerce solution with own delivery boy fleet