Care Stockroom is a one of its kind business offering everything needed for care service at one place. The only care sector marketplace in the United Kingdom is led and run by an all women team. Conceptualized with the aim to aid care leaders, Care Stockroom offers a one-stop solution for sourcing, comparing and ordering everything needed for a care service setup. Along with caregiving products and supplies, Care Stockroom also helps with expert advice needed by care providers.
Care Stockroom built their online multi vendor marketplace to make it easier for care leaders to continue their noble work. By offering a host of care service products on their online marketplace, Care Stockroom has made it possible for care leaders to offer the best services to the people in their care.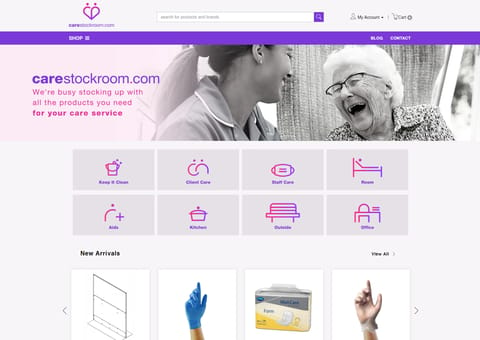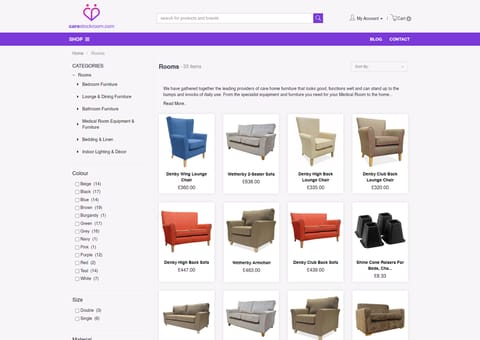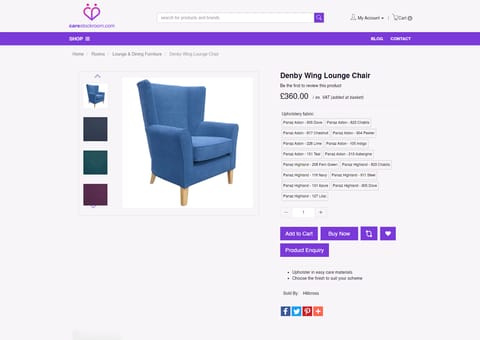 The Requirements
Care Stock Room wanted to fill the gap in the care service market where there is no single platform offering a variety of care service products and advice. They wanted to help care leaders by offering a one-stop solution for sourcing the best care service products and supplies along with expert advice. To make this happen they needed the following;
A ecommerce solution to help them go live quickly

A multi vendor marketplace solution to onboard vendors

Customizations for their unique brand requirements

An easy to use and manage ecommerce solution

Scalable solution that can manage their vast product catalogue
StoreHippo Powering Care Stockroom- Helping Heal Lives With Care
StoreHippo, has a long experience of catering to the unique requirements of out of box business ideas like that of Care Stockroom. Our battle-tested turnkey ecommerce solutions made it possible for Care Stockroom to go to market quickly. StoreHippo could take care of all the common requirements along with brand specific customizations for Care Stockroom. StoreHippo's feature-rich ecommerce platform could easily handle and offer solutions for the diverse requirements of Care Stockroom.
StoreHippo helped Care Stockroom build their one of its kind online marketplace to aid care service leaders in sourcing a variety of products. The flexible and scalable StoreHippo ecommerce along with its 300+ features and 100+ seamless integrations made it possible for brand Care Stockroom to manage their business easily and efficiently.
The Benefits
Care Stockroom wanted to power their online initiative with StoreHippo future-ready online solutions. The inbuilt marketplace solutions along with a host of native ecommerce features and the inherently flexible StoreHippo ecommerce platform could take care of all the unique changes needed for Care Stockroom's business model. Care Stockroom could tweak their storefront as well as the backend easily and found the admin panel very user friendly. With StoreHippo ecommerce platform they were able to achieve the following;
A feature rich ecommerce solution with quick go to market time

An inbuilt multi vendor marketplace solution to onboard and manage vendors

Customizations to storefront themes as well as backend entities to suit their unique brand requirements

A well rounded ecommerce solution that is easy to use, manage and customize

Inherently scalable solution that can manage their diverse product catalogue and vendors