Beadsnfashion is a unique online business jewelry supplies and finished jewelry on a common platform. The concept is to offer the best products to jewelry makers and jewelry lovers. The central objective of the business is to equip enthusiasts to "Buy. Learn. Sell" by creating their own styles for personal use or reselling.
Beadsnfashion is a special venture as it not only offers the products for jewelry making but also offers tutorials and tips to enhance the jewelry making skills of its users. Taking its mission forward Beadsnfashion also offers a dedicated channel to the designers to showcase and sell their jewelry to domestic and international clients. With over 20 years in business, Beadsnfashion aims to bring growth with benefits for all its stakeholders like the designers, karigars, wholesalers, wholesale markets and the end consumer of fashion jewelry.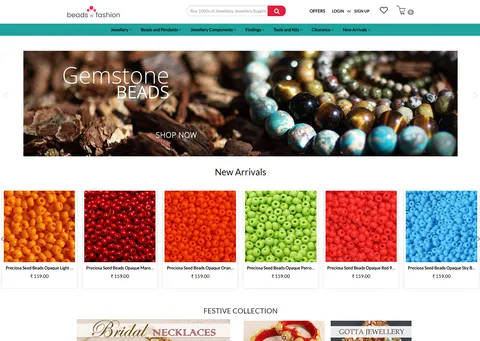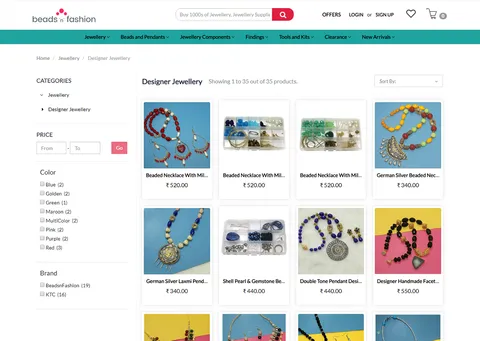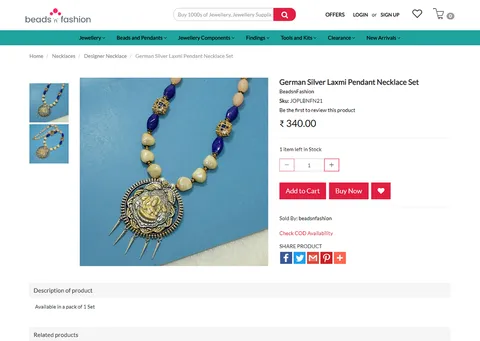 The Requirements
Beadsnfashion has been in offline business for over two decades and it wanted to reach out to hobbyists and homepreneurs by going online. They aimed to bring trendy and fashionable jewelry making products within the reach of enthusiasts and customers. To reach out to a larger audience they needed the following;
Custom design layout aligned with their brand's narrative

Various customizations to suit the unique requirements of the business

High-performance site that is sticky and conversion oriented

Smooth and easy migration from their existing custom built website

A flexible and scalable portal that can grow with the business
StoreHippo Powering Native Special-A multi-store delivering Native Specialities Globally
StoreHippo, has been powering a variety of niche industries like online jewelry. StoreHippo ecommerce platform could easily handle the diverse requirements of Beadsnfashion and build an online store that helped them take their business to new markets.
The well-rounded ecommerce platform StoreHippo made it possible for Beadsnfashion to bring together a unique store that could help jewelry lovers and makers alike. They could easily manage the business on a single platform using the inherent features rich dashboard. The Beadsnfashion team were able to tweak the store design layout themselves using the inbuilt tools of the DIY platform StoreHippo.
The Benefits
Beadsnfashion opted for StoreHippo to build their online store that could cater to and benefit diverse audience groups like the jewelry makers, karigars, end users etc. StoreHippo's well rounded and feature-rich ecommerce platform could fulfil all the requirements of Beadsnfashion seamlessly. With StoreHippo ecommerce platform they were able to achieve the following;
Effortless migration from custom website to StoreHippo

Customized design layout for the home page and other pages

Various customizations for invoice and other calculations

Fast loading site that is attractive and offers great UI

Flexible and scalable platform that accommodated their growth