Success Stories
StoreHippo turns your e-commerce dream into reality!
Write your own success story with the e-commerce platform trusted by thousands of entrepreneurs and brands! ​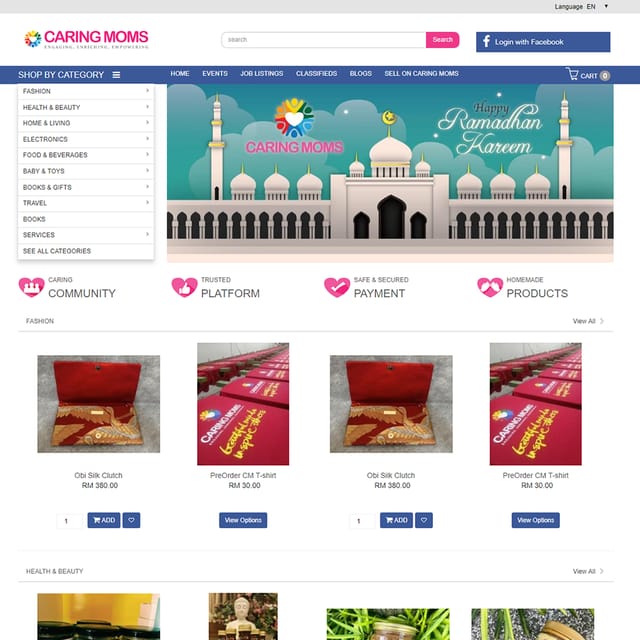 Industry: Horizontal Marketplace
Country: MY
CaringMomsis a unique initiative that brings together moms and women in Malaysia, on a common B2B platform. It helps them in their entrepreneurial journey by offering a host of opportunities and services. Built grounds up with the objective to empower women, Caring Moms helps women's business by allowing them to learn, interact, gain support for start-ups, transact and grow their businesses to a mature level.
Caring Moms offers a safe platform to women in Malaysia where they can register as sellers, source new resources, get specialized training, post business offerings, get training and certification for specialised skills and attend events to get better business insights from peers and support groups.