Success Stories
StoreHippo turns your e-commerce dream into reality!
Write your own success story with the e-commerce platform trusted by thousands of entrepreneurs and brands! ​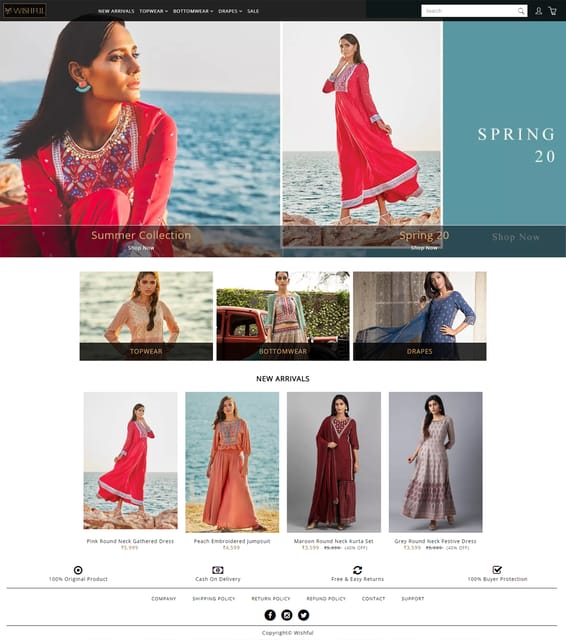 Industry: Premium Occasion Wear For Women
Country: IN
Wishful By W is India's leading retailer of women's premium occasion wear retailing through 300+ shops of the brand W. Through their online foray they aimed to offer their premium and exclusive couture to a wider clientele in the country. Their online store is making it possible for customers in any part of India to easily order a wardrobe they dreamt of and get it delivered at their doorsteps.
To realize their goals, they powered their unique portal with StoreHippo and got the following benefits;
An easy to use and manage ecommerce solution for the owners as well as the customers

Detailed customization in checkout flow and themes

Easy integration with custom ERP system

Easy marketing and promotions with inbuilt marketing tools and discount engine

A scalable portal that can accommodate the needs of a growing brand