The usage of smartphones and mobile devices has increased manifold in the last few years and this has heralded a new era of mobile commerce, popularly called m-commerce. There has been a boom in online shopping and consumers are increasingly getting comfortable to view & search products on their mobile devices and make final purchases. Businesses today have no choice but to adapt to this paradigm shift, and take advantage of m-commerce.

Here are a few reasons why businesses need to adapt to m-commerce on a priority basis:

Mobile Retail Buyers and Sales are increasing rapidly, as is clear by this study by Forrester which shows that Mobile Commerce is expected to quadraple to $31 billion in 5 years (2012-17).
Mobile Retail Buyers As A Percent Of Mobile Internet Users:



Global Mobile Usage is increasing even more rapidly: According to Ericsson Mobility Report, Global mobile traffic will increase 10x from 2013-19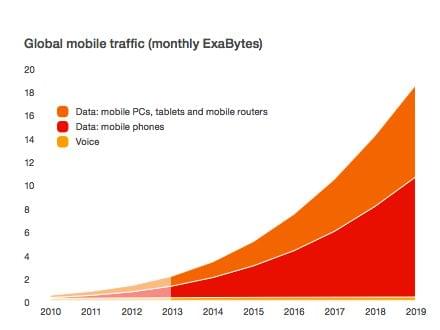 Number of Mobile Payment Users is increasing across globe. Even the once-reluctant users are now getting comfortable with paying online. With advancement of technology and safety features, it is now secure to conduct m-commerce transactions. Confirmation codes and emails are sent and transactions are processed with ease. The chances of wrong transactions are very less and unsecure transitions can be eliminated.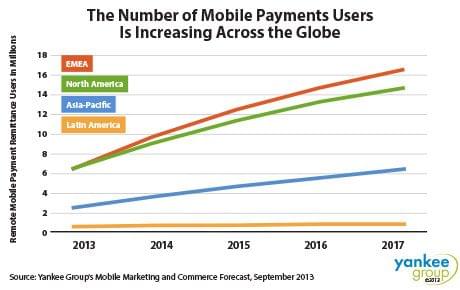 In this age of fast and advanced technology, mobile unfriendly sites drive the customers away.If an e-commerce store doesn't have a mobile friendly site, and it is slow to load, then it's likely that potential customers will abandon your site.
Omni channel experience has become crucial for the success of a brand. Omni channel retailing includes marketing of products to a consumer using various channels like mobile internet devices, computers, TV, radio, direct mails and more. Mobile is a key component of Omni channel retailing and merchants simply can't afford to overlook this important parameter.

The adoption of mobile technology is outpacing web technology and e-commerce is transforming into m-commerce. StoreHippo is one of the few m-commerce platforms which has tapped this potential and has revolutionised the mobile application technology by offering mobile ready sites and intuitive mobile apps for online stores. StoreHippo's latest technology stack and cutting-edge expertise makes online stores fast, secure, scalable and truly mobile ready which results in a rewarding experience for the buyers.