The time is gone when women used to hide their pregnancy bellies under oversized clothes and dupattas. Not anymore.!! As millennial women are becoming moms with 100% confidence and enjoying their pregnancy period like never before. This shift has drastically changed the way mothers choose their dressing sense, purchasing behavior, and the way of raising their children.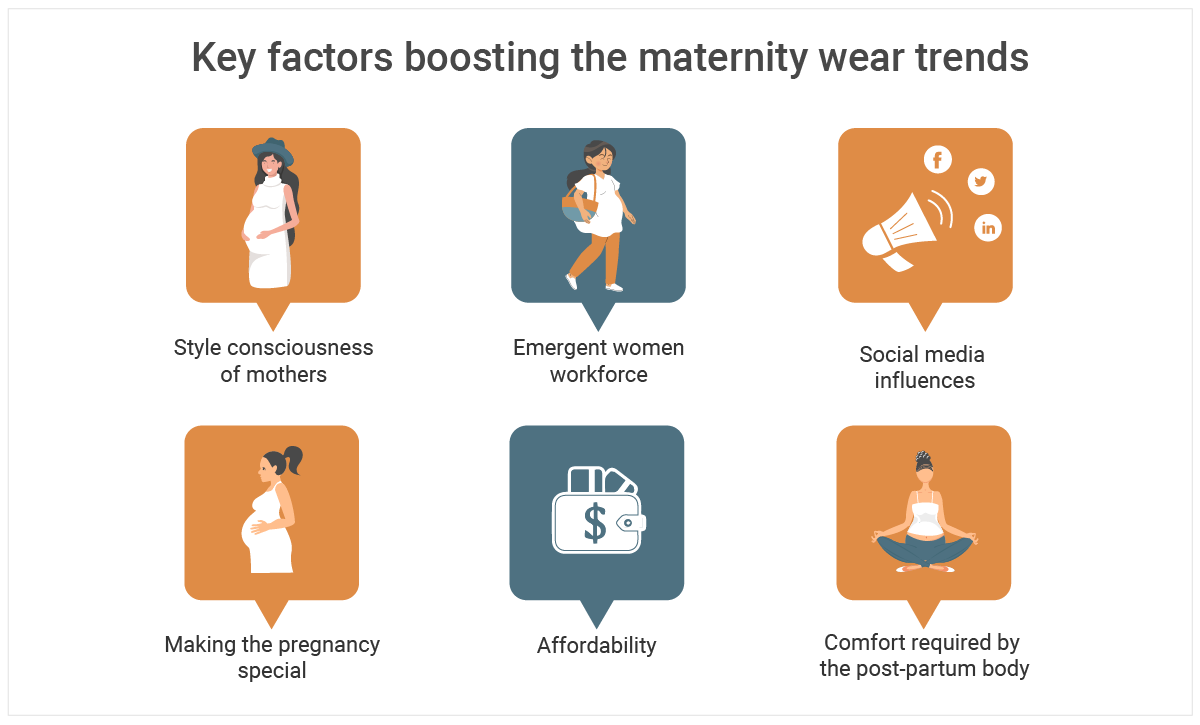 No wonder why Indian maternity wear industry valued at US $6.1 billion in 2016 is expected to cross US $7 billion by 2023. India is warming up very fast in this segment and this solution-based category has become the need of the hour for the new mothers. This growth has led to many brands venturing into this segment. If you want to learn from the success of top ventures.
Top 5 maternity wear multi vendor marketplaces in India
1. First Cry
It is the first Indian online store launched in 2010 for baby products, expecting and new mothers. The company has over 380 stores across the country as of January 2020 and is considered as Asia's largest online store for baby and kids products.
2. Mom to be
This brand has been started with the vision of providing the best products for mothers and babies. Mom to be has gained major customer attraction because of its stylish range of kurtis and Indie dresses. The company has gained tremendous growth due to its affordable prices as well.
3. The Mom Store
The company was founded in July 2018 and provides maternity wear like gowns, dresses, denim and tops, nursing covers, nightwear, along with a wide range of baby products. The online store has been launched with over 350 stock keeping units (SKUs) and growing leaps and bounds.
4. Momzjoy
The company was founded in 2015 with the mission of empowering pregnant and breastfeeding mothers and making them feel confident. Momzjoy offers innovative, functional, fashionable yet comfortable maternity and nursing wear products.
5. Mamaste
Mamaste (Mama-stay) is a maternity wear label founded by two women entrepreneurs after understanding the current need and growth of this industry. The company captures the essence of comfort with style by designing the durable products that can be used to flatter the pregnancy period and also, in the months to follow.
Build your own maternity wear multi vendor marketplace with StoreHippo
If you are inspired by these success stories and the year-on-year growth of this burgeoning fashion category, StoreHippo can be your one-stop solution. Read on to know the answer.
Scalable and flexible solution to support your business growth
The online businesses are meant to grow as per the demands of customers and your supporting platform should not stop you from doing so. Choosing a scalable platform allows you to grow and scale as much as you want. Using a feature-rich scalable platform like StoreHippo helps your business to scale at the highest level and manage the customizations to handle ever-changing business demands.
No need of coding skills and heavy infrastructure
Do you still think that you cannot build an online marketplace and maintain it without a huge IT team and heavy infrastructure? Not anymore. The ready-to-use ecommerce solution offered by StoreHippo allows you to start a successful marketplace without high-end technical skills and heavy IT infrastructure. Moreover, the drag and drop features let you handle complex business customizations. For example, you can change your website themes according to your marketing strategies in a few clicks.
Seamless payment and shipping integration
Going to 10 different places to buy 10 things is annoying but accessing everything at one place is much more convenient. Isn't it? Similarly, getting all the key functionalities of a multi-vendor marketplace like payment, shipping, and all other business processes at one place is a happy solution. So, your happy news is that StoreHippo helps you to get a seamless integration of payment, shipping, and everything you need to sell and grow online.
Powerful discount engine and advanced marketing features
The power of marketing can never be avoided, whether it is a mom-and-pop store or an online store. So, always check the way an ecommerce platform supports your marketing functions like coupons and promotions, conversion tools like abandoned cart follow-ups, email marketing, live chat etc. The PRO tip here is – "Never underestimate the marketing customizations when you build an online marketplace." StoreHippo gives you full-fledged support to customize your marketing campaigns and allows you to offer product, seller, order volume, time, device, or group specific discount to your customers.
Central business overview for admin and sellers
To make your business a huge success, it is vital to check the regular progress of your online store, whether you are the store admin or an individual seller. Always choose a multi-vendor marketplace platform that helps you get a clear overview of business, revenues, and other important business insights. Like StoreHippo offers a separate panel for admin to keep a check on vendors, customers, orders, payments, tax management, shipping, commissions. While the seller panel allows the vendors to access the features like product listing, selling and dispatching of products, order process, payments. Don't wait for a month or quarter end to check these things, rather check your business progress at any time and anywhere you want.
Adaptive payments for multi-vendor orders
When you build an online marketplace, you will soon realize that managing payments is the most difficult part of an online business. And yes, it surely is when you don't have the right solution with you. The adaptive payment features of StoreHippo allow you to provide seamless payment options where the order amount gets split between admin and sellers right from the payment gateway. It sorts every part of payment then and there without any further hassles. So, the win-win situation here is that it makes online buying easier for customers and payment management easier for admin and sellers.
Final words
Why is StoreHippo the Best ecommerce platform to build your maternity wear marketplace?
So, now you know enough about the potential of the industry and the players growing exponentially in the market. Building an online marketing in this niche is a goose that will lay golden eggs for many years to come. And there is no better time to grab this opportunity while leaving all your technological worries on StoreHippo. The must-have features clearly emphasize the most important solutions you need to build an online marketplace.
And the out-of-the-box solution of StoreHippo helps you amazing business growth and success without any worries of IT aspects. The inbuilt tools and features of StoreHippo does not only help you build an amazing maternity wear online store but also supports marketing, shipping, payments, and much more. Besides this, the mobile-first approach and PWA compatibility offering will help you slay the competition like never before.
Are you ready to build your online store and give the much-needed precious Mom-ents to the expecting mommies? Schedule the online store free trial to explore all the features on your own and decide for your future business success.