The B2B industry that we see today has gained a lot of momentum in recent years. And if we look at the stats, Business to Business ecommerce transactions are currently soaring at a whopping $12.2 trillion on a global scale. This is way over six times the growth our B2C industry is experiencing nowadays.
We don't know about you but these numbers are enough to give us thrills.
So, are you ready to take the leap of faith? If yes, then you are way ahead of the people who are still operating their wholesale business in a traditional manner. And as we have seen the stats, we know that the future of B2B ecommerce is bright.
But before taking the plunge, there are a few tricks you might need to learn in order to handle it like a professional. These tricks can easily be used to appeal to your B2B buyers as per their shopping preferences.
But to effectively make a decision, you need to understand every aspect of the Business to Business commerce in order to maximize profitability. That's why we present to you 7 essential things you probably do not know about Business to Business electronic commerce. Let's have a look.
1. Business to Business customers are more happy doing Business online than offline
Do you seriously believe that today's buyers prefer traditional ways over the modern ones? If so, we would like to present a few pointers to jolt your belief system.
But before that, here's a fun fact. Business ecommerce customers not only research online before making the purchase but are more than halfway (57%) through the buying process before indulging with the marketing team.
You didn't think dedicated electronic commerce platforms such as Amazon Business and Alibaba.com grow out of nothing. There's a reason these platforms have become a go-to destination for many wholesale businesses. Businesses like yours who are looking for a one-stop destination where they can compare products and prices besides replenishing their business supplies.

With that said, let's see why business buyers prefer electronic commerce over traditional means:
The primary reason is convenience and accessibility that is an inseparable part of

ecommerce

. Here your buyers can easily conduct online research or make supplier queries or even compare prices and products. All the ingredients for a happy customer relationship.
Today's electronic commerce systems offer more streamlined and less complicated services to business sellers. These services include powerful search capabilities, more accurate and faster processing and real-time support.
Electronic commerce also offers superior configurability and control. How? By allowing you to customize the browsing experience for your business customers.
Lastly, it removes the middleman from between so your buyers don't have to worry about dealing with a salesperson. You may not know but many companies are in the habit of adding these meeting expenses to the cost of the purchase.
2. Like B2C, B2B also requires Detailed Product pages
The product pages we see in B2C websites are generally short, highly visual, and optimized for quick purchases.
But when it comes to making Business to Business purchase decisions, things take a slightly different turn. For one, they take longer time. Two, they often require more information and more research time. And three, they require more decision-makers compared to typical consumer purchase.

That's why good business product pages are those that reflect the distinct way these purchases are made. Below is a list of few such steps to help you develop those perfect business ecommerce product pages. Let's take a look.
Don't cram too much information on the pages, instead focus on a few key messages. If the leads want to learn more, they can download the brochure etc. Also, offer separate landing pages for each product, it will help with the SEO.
Do not forget to add social proof on product pages. Today's buyers are smart, they want to know what their peers think of your products/services. You can add testimonials, peer reviews, and case studies to help build trust.
Many

B2B

product pages focus only on adding long lists of features and technical specifications. Try including the benefits as well to pique their interest and motivate them to learn more.
Make your CTA count. Whenever you visit any business website, the only CTA you will find is "Contact us to buy our product". Only if things were that simple.
They aren't. So what you can do is include softer CTAs till they are ready to buy from you. Some examples are, "Sign up for a webinar", "Download a brochure" or "Read a case study".
3. Personalization helps build a Strong Relationship with your ecommerce customers
It wasn't until recently that Business to Business companies have begun to recognize the importance of personalization and the benefits that tag along. But still, it's a long way to go because many people see customization as purely a B2C thing.
If you too are among these people, then there's a lot for you to learn about personalization. To begin with, personalization is not only about addressing customers by name. It's more about showing that you value them and are willing to do whatever it takes to build stronger relationships with them.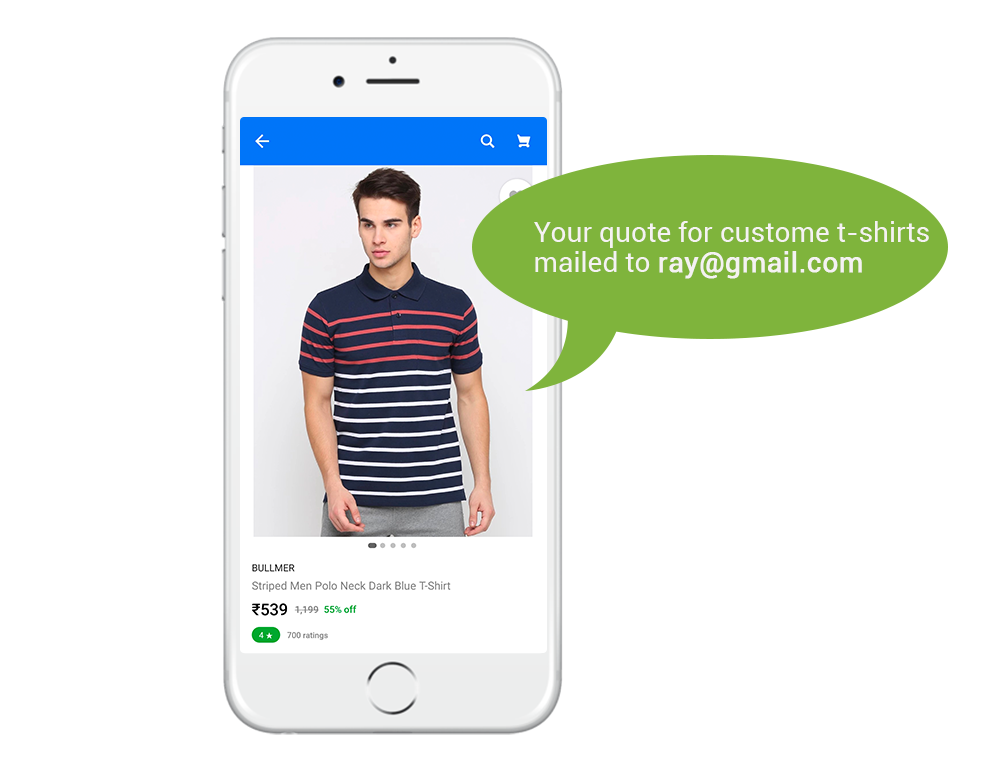 Let's see how personalization helps you achieve this and much more.
It reduces friction to your

B2B

buyer's journey. You see, nobody likes to fill out forms, especially not your prospects. But with personalization, you take the information you already have and use it to prefill forms. This saves them a significant amount of time as they do not need to repeat themselves every time they visit your website.
Personalization of the web helps improve the engagement of your business buyers. Because when your customers start relating to your website, they will end up spending more and more time. This in turn, will help improve the chances of conversion.
Personalization also allows you to recommend precise products to your

B2B

customers. How? By generating results that are based on effective data gathering. These results can then be used to offer each customer whatever matches their preference, thus increasing your chances of a sale.
Lastly, it helps build a sense of loyalty. When you present your customers with content that reflects their organization's needs, you send a message that you care about meeting those needs. And customers love that.
4. Share your Prices; it's good for your Business
Should you share prices on your business website? Is it safe?
Let's answer these questions. But before that, let's have a look at some reasons that are holding you back from publishing your prices on your ecommerce website.
You are scared because you do not want your competitors to learn about your prices. (Spoiler alert: they already know)
You would like the prospect to contact for pricing information in the hopes of engaging them further.
You do not want any conflicts with your channel partners.
You have a policy that says to provide prices only after a formal RFQ (Request for Quotation) process.
You are a kind-hearted fellow who just wants your sales team to have some flexibility regarding closing the sale.

So many reasons for not doing it. If this is why you are not putting up prices on your ecommerce website, there are two important factors you need to consider.
First, as we already spoiled it for you, your competition knows your pricing since they are already selling against it. This is no secret at all. But if they don't, then they are so clumsy at their jobs that you have nothing to worry about them.
Secondly, if you still decide not to reveal, your prospects will find out the pricing information even without your help. Believe us, they have ways. They can research on the net, ping analysts, post queries to B2B industry email discussion groups or simply ask their friends around.
Okay, so now that we know hiding the pricing information won't work in your favour, how are we going to solve this dilemma? Simple, by showing a range of prices on your business website to help your prospects make an initial budgetary decision.
However, you might want to test beforehand to see if your site visitors actually want the pricing information. You can do this by creating a price page and then strategically placing direct CTA to it throughout the ecommerce site. Measure the results and determine whether publishing the prices is a good move or not.
5. Discounts aren't the only option available to woo your Business Customers
Discounts (or added services) have always been looked upon as a marketing investment to help land B2C customers. But can it be used for Business to Business marketing as well? Of course, it can be.
However, the discounting strategy here (like everything else) takes a slightly different turn. You need to take into consideration the value your client companies will provide while offering any form of B2B discounts. Moreover, you need to consider the reduction in marketing costs that your case studies will bring.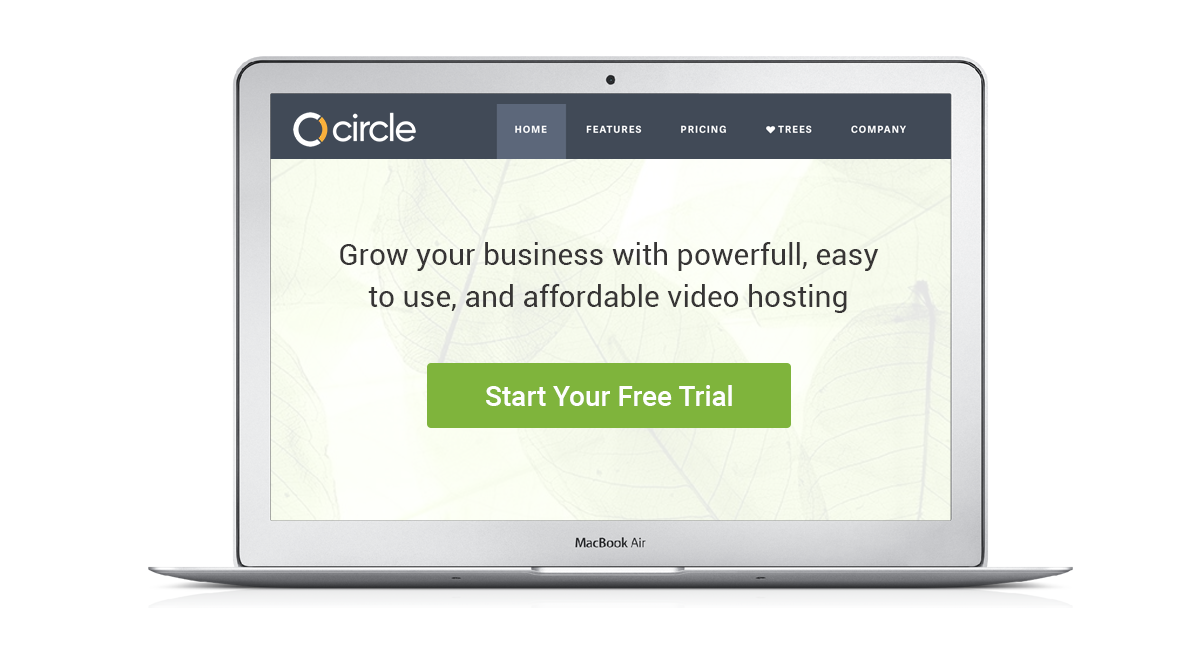 Though discounts can help sweeten any deal, they come with a major flaw. That is, once you have offered products at discounted rates to your customers, it becomes very hard to increase the prices afterwards.
If you are offering something for 50,000/- INR today, your prospects will expect to pay the same amount for future purchases too.
So, is there anything we can do about it? Of course, there is. A better approach in this regard would be to offer better ecommerce services rather than discounting. For example, you can
Include free support or extra service to your business customers.
Without increasing the cost, you can give them a full feature account.
You can also consider giving them access to new functionalities.
You can guarantee benefits by giving your customers a certain number of days for a risk-free trial.
You can help your customers by implementing custom features for free.
And lastly, you can introduce a money-back guarantee.
6. Your B2B Website requires Videos too (even more than you can imagine)
Yes, your business website is in more need of video marketing than you can imagine. It isn't just a nice-to-have thing but has turned into a necessity.
Why?
Because the customer's decision whether to purchase or not from you is made way before they come into contact with your sales team. Google research also claims that more than 70% of business buyers watch videos that can help them reach their buying decisions.
Reading this, you might be wondering why you didn't act sooner upon improving your video marketing skills.
What, do you need some more convincing? Well, we have got plenty of reasons to satisfy all your curiosities.
Video work best for business to Business marketing since it generally involve longer sales cycle compared to B2C. The key here is to create two different types of videos; one designed to raise awareness and the other designed to drive purchase. Both of these videos often work together to smoothen out the buyer's purchase journey.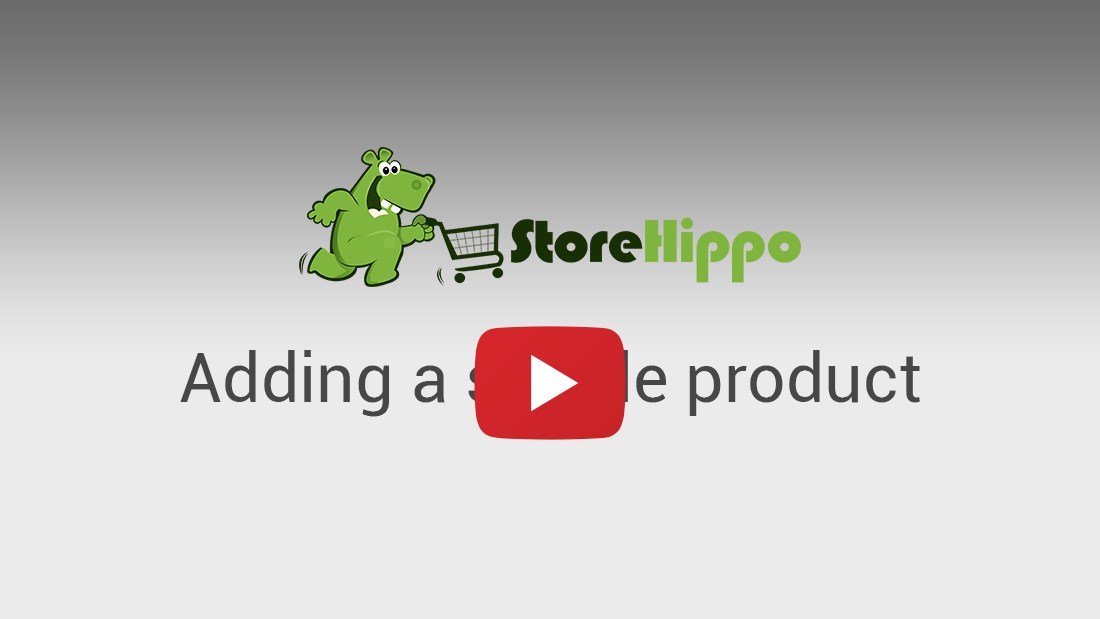 Also, in the past, due to the high production cost, B2B marketers have always steered clear from videos. But not anymore. Today, technology is getting cheaper and with it, the means to create videos. So, no more excuses. Plus, adding videos can significantly improve the chance of higher SERP result. So, it's a win-win situation.
Even LinkedIn, B2B's top social networking platform couldn't resist the charm of videos and started featuring them a couple of years back. What more proof could you want?
7. If you think your Business website doesn't need Mobile Optimization, think again?
The device you are currently holding in your hands serves far greater purpose than just texting and social media. It has become a primary tool for businesses and ecommerce brands to reach out to their customers. And here you are, wondering if your wholesale store needs mobile presence or not.
Well, here's a fun fact for you. Research from a study conducted by Google claims that mobile usage influences more than 40% of revenue in leading Business to Business companies. Thinking about all the lost deals you could have had? Don't worry, 'it's never too late to mend'.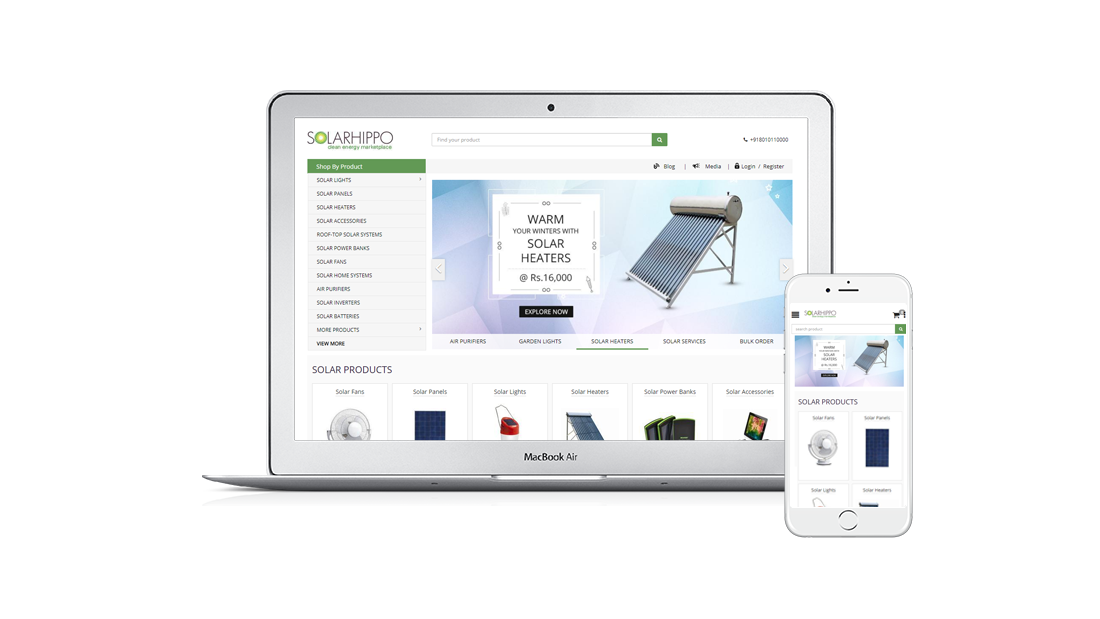 And though the stats mentioned here tell a story of wide mobile adoption by B2B buyers, it doesn't necessarily explain how to develop a mobile strategy for your business.
Well, have no worries. We have taken upon ourselves to address this issue as well. Here's what you can do.
To begin with, simplify the mobile experience as much as possible. You can achieve this by including less text, images, video, and graphics and by using square and vertical layouts.
Since Google favours mobile-optimized websites, it has offered a

free tool

to check your website's mobile speed. Do check it out.
Try to incorporate features such as click-to-call links and location data on your

ecommerce

website, it will further smoothen out the optimization process.
Moreover, you can personalize the user experience by leveraging data, technology, and analytics that are targeted to specific customer profiles.
And lastly, don't forget about the mobile apps as they are also an extremely important part of the marketing strategy.
Running a profitable wholesale business may look like rocket science to many but in reality, it's not. All it requires is a thorough understanding of ecommerce.
That's why we compiled this post to explain to you 7 essential things you probably didn't know about your business. By working on these, you will not be able to attract prospects but also develop a trusting relationship with them.
So don't wait! Start implementing and you will notice the benefits very soon!